Turkey suspends phone probe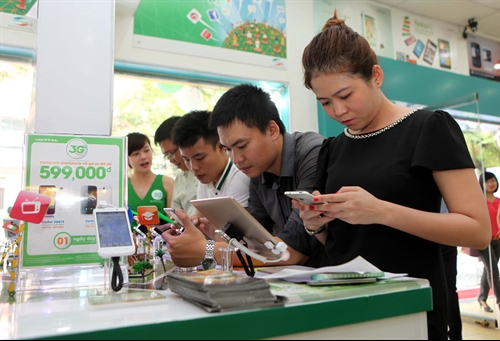 Probe ends: A mobile store of Viettel on Ngọc Khánh Street, Hà Nội. The Turkish government on Friday terminated investigations into mobile phones imported from Việt Nam without safeguard measures. – VNS Photo Trương Vị
HÀ NỘI - The Turkish government on March 4 terminated investigations into mobile phones imported from Việt Nam without safeguard measures, according to the Việt Nam Competition Authority (VCA).
On December 5, 2014, an investigation into mobile phones imported from Viet Nam was launched by the Turkish government on the request of Turkey's Vestel Elektronik Sanayi Company Ve Ticaret A.S. The company claimed that the increasing number of mobile phones being imported from Viet Nam had hurt domestic producers profits, sales revenues and shares.
The value of Vietnamese mobile phones exported to Turkey was US$418 million in 2013 and $643 million in the first 11 months of 2014.
On March 3, 2015, a Turkish investigation agency held a public hearing with concerned parties. Việt Nam Trade Office in Turkey partnered with related Vietnamese enterprises to participate in the hearing.
VCA said the case showed it ensured the rights and legitimate interests of Việtnamese enterprises and created a positive precedent for cases of trade remedy investigations against export products from Việt Nam.
According to statistics from the Việt Nam Department of Customs, the country exported $30.2 billion worth of mobile phones in 2015. The country's main markets included EU with $10.1 billion, the US with $2.77 billion and the United Arab Emirates with $4.48 billion. - VNS