Rie Furuse back on Park Lounge stage
Rie Furuse will return as resident entertainer in the Park Lounge of the Park Hyatt Hotel Saigon during March and April.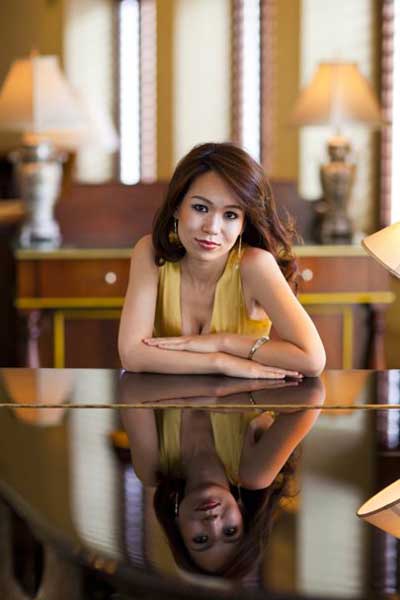 Rie Furuse - Photo: Courtesy of the Park Hyatt Hotel Saigon.
Growing up in Japan, Furuse started her musical repertoire playing piano at three, then mastering the flute at 12. Because of such admiration for Patti Austin, Lorez Alexandria and Renata Mauro, her growing interest dictated her future vocation. Taking matters into her own hands, she proceeded to take vocal training under the tutelage of Erina Iwasaki and Sabrina Montgomery.
Whilst studying for a degree in French Literature at Dokkyo University in Tokyo, she discovered a fascination for jazz and at the same time launched her singing career. After performing in several jazz clubs in Tokyo, she decided to go international and recorded her first album in Boston, the U.S.
In 2007, Furuse flew to Hawaii followed by tours in Singapore and Vietnam. During her time in Vietnam, Furuse was recognized in the festival of 48-Hour Film Project Awards held in HCMC.
She received Best Music Award for her ballad, "The One", which was featured on the movie soundtrack, "Postcards from Heaven".
She then decided to move to Paris to follow in the footsteps of jazz giants who cultivated the scene in Saint-Germain-des-Prés. As a result, she has created her own musical style, a mix of contemporary jazz, fusion, funk and jazz-pop.
Furuse returns for her second engagement at the Park Lounge nightly, except Wednesdays from 8 p.m. to 11:45 p.m. from March 1 – April 30.
Source: SGT