Casinos to be fined up to $10,000 if serving Vietnamese players
VietNamNet Bridge – Casinos in Vietnam must have a registration book to track their visitors. In the case they let Vietnamese players gamble, they will be fined from VND180 to VND200 million ($9,000-10,000).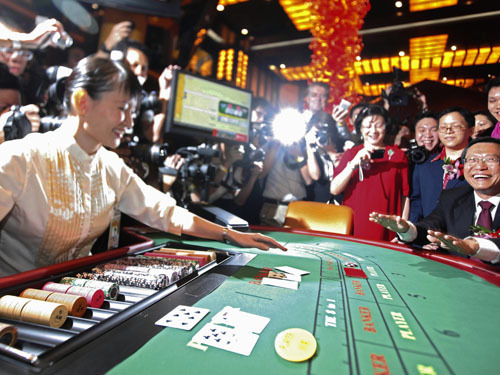 The Government has issued Decree 86 on bonus games for foreigners, which will take effect from October 1, 2013. The new decree still bans Vietnamese from playing games with cash prizes. Only foreigners and overseas Vietnamese who have foreign passports are allowed to play in the casinos.
In case of violation, in addition to monetary fines, casinos may have their business licenses withdrawn from six months to one year. If the violation is repeated, they will be suspended up to two years.
At the same time, to develop the tourism industry, casinos must be located in the resorts with 5-star hotels.
In the casinos, the players are not allowed to directly bet on the game results, otherwise they will be fined VND90-VND100 million and the casinos will be fined double, along with the business license to be revoked for three months.
Besides, casinos are not provided with preferential taxes and charges related to the purchase of machinery and equipment and other taxes and fees from bonus games.
According to the latest statistics of the Ministry of Finance, the country now has 50 casinos, mainly with gaming machines, at hotels and tourist sites.
The largest casino is the Ho Tram Strip in Ba Ria - Vung Tau, with a total investment of $4 billion, with 180 tables and 2,000 electronic gaming machines.