Big M&A deals in the property market in early 2017
The real estate market saw a boom in M&A deals in the second half of 2016 and the trend continues in the first months of 2017.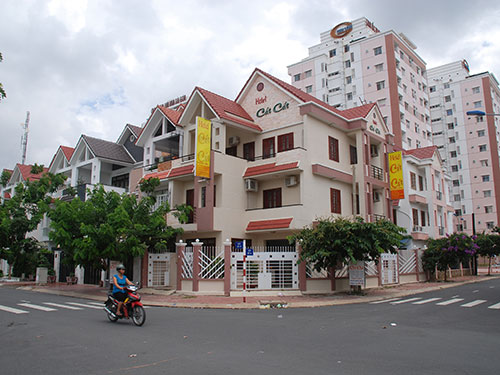 According to the HCMC Real Estate Association (HOREA), 1,200 real estate projects had been developed by the end of 2016 in the city, of which 500 projects had been stagnant.

As many products didn't sell, investors could not take back the investment capital. This forced them to sell projects to pay bank debts and stop losses.

Novaland, after buying the 30 hectare Nam Rach Chiec project from VinaCapital, has taken over another project – the 180 hectare Da Phuoc urban area from Daewon Group.

Hung Thinh Corp has wrapped up the procedures to take over two projects in Binh Tan projects with the transaction value of VND426.5 billion, namely An Lac Plaza and Western Plaza from Binh Chanh Construction JSC, now a subsidiary of Khang Dien Investment and House Development.

Both the projects have been 'revived' by Hung Thinh and given new names – Moonlight Park View and Moonlight Boulevard.
The real estate market saw a boom in M&A deals in the second half of 2016 and the trend continues in the first months of 2017.
A Hung Thinh representative said the company is negotiating to buy more projects in HCMC and the information about the deals will be made public soon.

Nguyen Dinh Bao, deputy CEO of Khang Dien, said after obtaining controlling stakes in BCI, Khang Dien now has the large land fund of 500 hectares. However, Khang Dien is still looking to purchase new projects and willing to transfer existing projects if the deals can bring expected profits.

Most recently, An Gia Investment and the Japanese Creed Group have announced the completion of the deal on their takeover of seven blocks belonging La Casa complex on Hoang Quoc Viet street in HCMC. The seller is Van Phat Hung JSC.

The recipients declined to reveal the value of the deal. However, Van Phat Hung's reports showed that in the first two months of 2017, the company signed a contract on deposit for the transfer of the land-use rights and a part of La Casa construction work, worth VND490 billion. Later, it transferred other blocks of La Casa, worth VND420 billion. The profit from the two transfer deals was VND325 billion.

Nguyen Ba Sang, president of An Gia Investment, said the company plans to buy five more projects in 2017.

Instead of seeking capital from banks, some Vietnamese real estate developers have decided to join forces with foreign investors to develop projects. This is because the developers too reliant on bank loans would not be at a disadvantage compared with the ones which can control their financial resources.

A source said that foreign investors expect a profit of 20 percent for every investment deal.