Better legal framework needed to attract foreign investors to road projects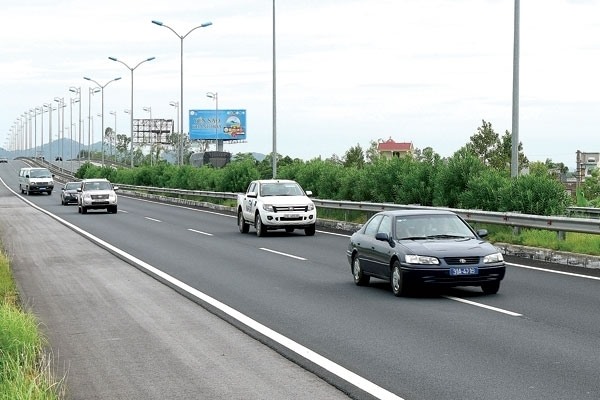 Financial experts have called for a better legal framework to curb policy-related risks so that projects, particularly road projects in Việt Nam, could be made more attractive to foreign investors. - Photo baogiaothong.vn
HÀ NỘI - Financial experts have called for a better legal framework to curb policy-related risks so that projects, particularly road projects in Việt Nam, could be made more attractive to foreign investors.
A member of the National Advisory Council on Finance and Monetary Policies, Lê Xuân Nghĩa, said at a talk last week that policy-related risks were the main issue concerning foreign investors to Việt Nam.
The talk, organised by

Giao thông

(Transport) newspaper, highlighted the need to develop another North-South highway in Việt Nam and suggestions to mobilise funding for the road project.
In the middle of this month, the Ministry of Transport submitted to the Government a scheme to build the North-South Highway from Hà Nội to HCM City, with total investment of about VNĐ230 trillion (US$10.2 billion).
Deputy Minister Nguyễn Nhật said that construction of the highway, which would begin from the capital city and stretch more than 1,620 kilometres along the east of the country, would be carried out from 2017 to 2022.
The investment would be mobilised from the State budget and private organisations and individuals. More than VNĐ136.2 trillion ($6.1 billion) would be mobilised from organisations and individuals, accounting for nearly 60 per cent, while the State budget would cover the remainder.
Nhật said the road sections, whose transport demand was forecast to reach 30,000-35,000 vehicles per day by 2030, would have four-lanes of at least 22 metres wide. Other road sections forecast to be less busy would have four-lanes of 17 metres wide.
Nghĩa said that under the proposed scheme, the Government would spend VNĐ93 trillion from selling Government bond instead of using Overseas Development Assistance (ODA) loans.
"It's a bold and innovative proposal from the Transport Ministry and it's likely the only way to implement the project," Nghĩa said.
However, when the State's contribution was from domestic resources, it would be difficult for private investors to access domestic commercial bank loans, Nghĩa said, suggesting that the funding should be from overseas.
"We could borrow from overseas investors, as I know that they have an interest in transport projects in Việt Nam," he said, as long as Việt Nam could solve the bottleneck in frequently-changing policies.
Mechanisms on payback and funding allocation should be made as clear as possible, he said.
Head of Transport Ministry's Private-Public Partnership Department, Nguyễn Danh Huy, agreed with Nghĩa over foreign loans for the project but he said there remained difficulties to get foreign loans now.
"The Transport Ministry met about 20 foreign investors and banks but they worry about policy-related risks in Việt Nam," he said.
"They asked for guarantees in revenue and foreign exchange rates but we are unable to do so."
Nguyễn Văn Tỉnh, General director of the Việt Nam Infrastructure Development and Finance Investment Joint Stock Company (VIDIFI) said that when the company developed the Hà Nội-Hải Phòng Expressway Project, it had committed to have 39 per cent of the project investment contributed by the Government but, so far, the company had yet to receive any penny.
"VIDIFI negotiated to sell the project to an Indian partner for US$2 billion but the partner stopped negotiations as soon as they learned about delayed contributions from the Government," he said.
Deputy Transport Minister Nguyễn Nhật said that it was difficult to call for foreign investment at this time because the country does not have a specific law on Public-Private-Partnership contracts apart from the Prime Minister's Decision, which has resulted in modest stability for related policies.