Local officials use dead people to scam state money
Local authorities in Ha Ninh Commune, Thanh Hoa Province have been denounced for including dead people in their list of participants to receive state funds.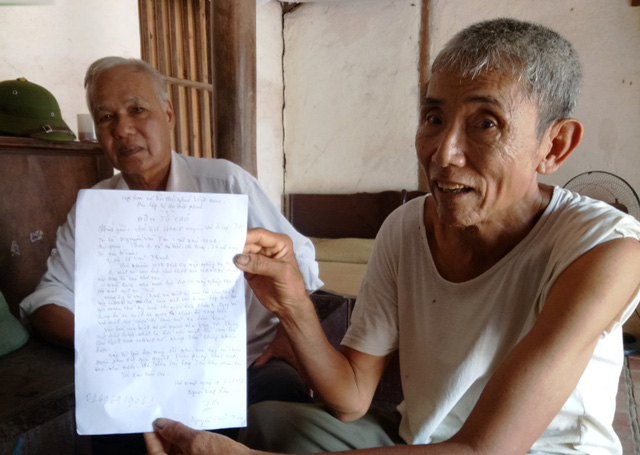 The locals said there were signatures of dead people
According to the locals, it was ịn June that some communal officials and people from the Agriculture Services Cooperative created a fake list and documents of over 100 residents in Village 3 to funnel more state funding in for fertilisers, pesticides and training for new harvester model.
They even included dead people in the list.
50-year-old Nguyen Thi Loi, said her mother had died in 2015 but was still included in the list with a fake signature.
Loi said her family wasn't given the allowance. Tran Thi Net also said her husband died in 2013 but his name was still on the list.
The locals then reported the case to the authorities of Ha Ninh Commune and Ha Trung District but nothing was done. They continued to report to higher authorities and the media for an investigation.
Nguyen Xuan Quy, chairman of Ha Ninh Commune said the commune was selected for the large field model system and was given VND140m (USD6,100).
About VND75m of which was allocated to buy combine harvesters and VND9.3m was for building a management system. VND55.7m was to support the farmers with fertilisers, pesticides and the training to use new harvesters.
Quy said he had failed to properly oversee the Agriculture Services Co-operative list and had it approved. He said they had reported the information to the district authorities and were waiting for directives.
Phung Thi Hien, an accountant of the Agriculture Services Co-operative admitted she was ordered to create the list of 120 households in Village 3 and then asked neighbours to give fake signatures for the dead.
Hien said the VND55.7m (USD2,400) fund had been transferred to the co-operative's account.
However, Le Van Thanh, head of the co-operative said it was the accountant that made the list and asked other people to fake the signatures.