Massive cross-country expy project not on National Assembly agenda
The big-ticket North-South Expressway project is not on the agenda of the National Assembly at its ongoing session in Hanoi.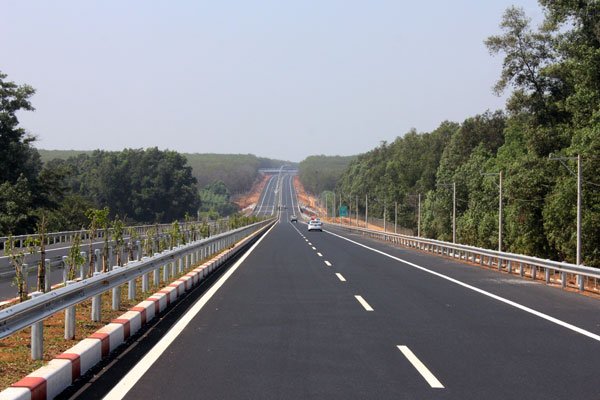 A view of HCMC-Long Thanh-Dau Giay Expressway as part of the planned North-South Expressway project
According to a proposal for amending the NA agenda from June 16 until the end of the NA session, which the NA Standing Committee has submitted, the much-touted expressway project worth US$13.7 billion equivalent is not found in the draft of the amended agenda.
NA General Secretary Nguyen Hanh Phuc on June 12 presented the proposed adjusted agenda.
This means lawmakers will not discuss the project at its ongoing third session.
At the request of the Prime Minister, Deputy Prime Minister Trinh Dinh Dung on June 3 asked Transport Engineering Design Incorporation (TEDI), a unit of the Transport Ministry, to finalize the pre-feasibility study for the project in a timely and effective manner.
The pre-feasibility study was later done and the State Appraisal Council asked the Government for approval to send it to the NA at its ongoing session.
Having consulted the NA Standing Committee and other agencies, the Deputy Prime Minister told the Ministry Transport and TEDI to perfect the study in preparation for submitting the study to the NA.
The project was tabled at an extraordinary session of the NA Standing Committee on June 1.
The expressway would have four to six lanes that allow vehicles to travel at 80 to 120 kilometers per hour and would need an estimated VND312.4 trillion (US$13.7 billion). It would consist of 20 smaller projects, with 17 of them to be developed under build-operate-transfer (BOT) format.
The section from Hanoi City to HCMC is 1,622 kilometers long, of which 123 kilometers has been opened to traffic, including Phap Van-Cau Gie, Cau Gie-Ninh Binh, and HCMC-Long Thanh-Dau Giay sections. Work on the 127-kilometer Danang-Quang Ngai section is underway.
The remaining sections totaling 1,372 kilometers will be developed in two stages, with stage one running from 2017 to 2025, and stage two from 2025 onwards.