Attractive shares in stock market available in 2017
Attractive shares exist in three groups: state-owned enterprises' (SOEs), private companies and existing shares on the bourses.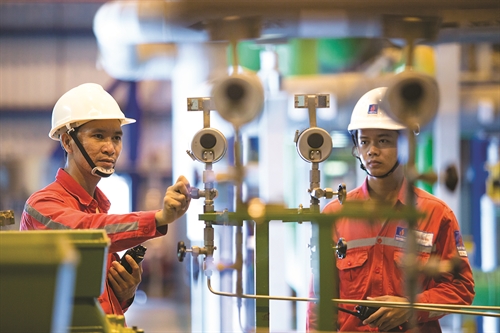 Big SOE IPOs expected

The news that the Airports Corporation of Vietnam (ACV), Vissan (food supplier), Vietnam Airlines, Sabeco and Habeco (brewers) have decided to list shares on the bourse has excited investors.

The shares of the enterprises all deserve investment. Sabeco holds the largest market share in the beer market, which has been growing quickly for many years.

Despite stiff competition, Sabeco still had an impressive business performance in the first nine months of the year with pre tax profit of VND4.5 trillion.

Vissan is the leading company in the food supply sector thanks with its 40 years' experience and a large distribution network. Its prospectus says Vissan now holds 65 percent of sausage market share, 70 percent of Chinese sausage and 20 percent of canned food market share.
Attractive shares exist in three groups: state-owned enterprises' (SOEs), private companies and existing shares on the bourses.
The market is expected to see a lot of IPOs of major companies in 2017. These include PV Power, PV Oil and Binh Son Refinery.

PV Power is the second largest power generator in Vietnam. PV Oil ranks second in petroleum distribution. Meanwhile, BSR's advantage is in an oil refinery.

Investors also have high expectations for the IPOs of Vigecam (agricultural materials), HUD and IDICO (real estate developers), Vicem (cement manufacturer) and MobiFone (telecom).

Of these, MobiFone, one of the three largest mobile network operators in Vietnam, is attractive with charter capital of VND15 trillion and targeted revenue of VND100 trillion by 2020.

Private companies

Novaland (real estate developer), Vietjet Air, Quang Ngai Sugar, FPT Telecom and Techcombank are the most wanted names in the group.

Novaland plans to list shares in December and has prepared the way by selling a 10 percent stake to 18 investors.

Prior to that, it issued preferential shares to VinaCapital, Dragon Capital and a domestic financial company.

Vietjet Air joined the market in late 2011, but it has replaced Jetstar Pacific to become the largest low-cost carrier in Vietnam with 43 percent of the domestic passenger market share. The company valuation is $1.2 billion.

High-quality goods

Analysts say investors can find great opportunities from the SCIC's divestment plan. It is estimated that the total market value of the companies SCIC to be divested would be about VND100 trillion, or $4.5 billion.

According to VDSC, food & beverage, consumer goods, retail, logistics and transport are still lucrative business fields. GSO said total retail turnover has increased by 434 percent in the last 10 years.