Indonesia initiates an anti-dumping investigation of Vietnamese steel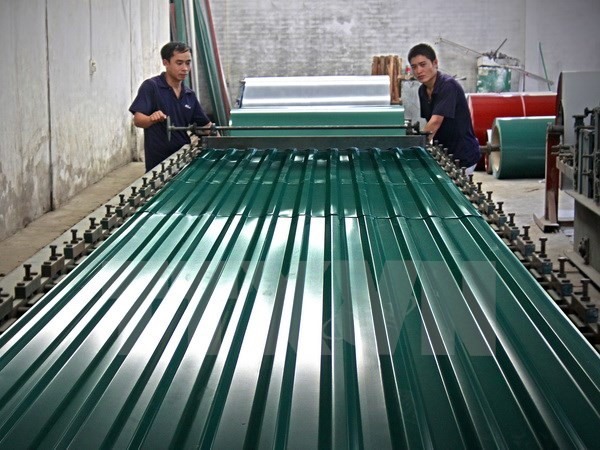 Indonesian Anti-Dumping Committee has initiated an anti-dumping investigation of relevant colour-coated steel sheet imported from China and Việt Nam. – VNA Photo
HÀ NỘI –

Indonesian Anti-Dumping Committee (KADI) has initiated

an anti-dumping investigation of relevant colour-coated steel sheet imports from China and Việt Nam.
This was revealed by the Việt Nam Competition Authority (VCA) under the Ministry of Industry and Trade.
VCA said the investigation could be implemented for 12 months and extended to 18 months if required.
The decision was made following the complaint by PT NS BlueScope Indonesia alleging that repeated illegal trade practices have devastated production and employment and are causing irreparable harm to the Indonesian steel industry. The colour-coated steel being investigated have HS codes of 7210.70.10.00, 7212.40.10.00 and 7212.40.20.00.
Large Indonesian steelmakers are seeking an anti-dumping investigation and the imposition of tariffs on steel imports from both Việt Nam and China.
KADI said from July 2015 to June 2016, Indonesia imported 224,120 tonnes of colour-coated steel, of which, imports from Việt Nam and China were 196,191 tonnes, accounting for 87.5 per cent of the country's total steel imports.
VCA said Vietnamese colour-coated steel has been also under investigation by Thailand following the complaint of the NS BlueScope Company. The product can be levied anti-dumping taxes of 4.51 to 60.26 per cent in Thailand.