Vietnamese turn their back on Chinese cars
Vietnamese are turning their back on Chinese cars for several reasons, including low quality, design copies and vulnerability.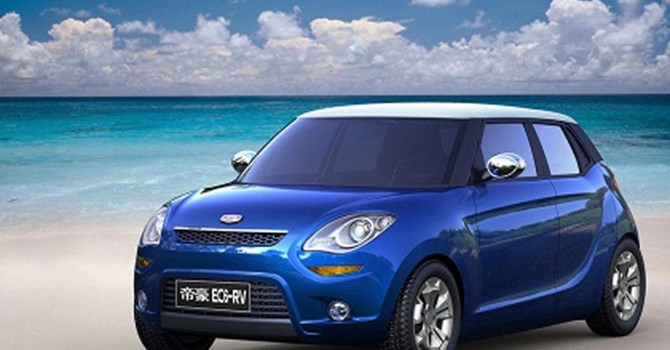 Just within 10 years, six Chinese car brands came to Vietnam through different ways. They are either imported to Vietnam under the mode of complete built units (CBU) or assembled in Vietnam by joint ventures between Vietnamese and Chinese manufacturers.

Chinese cars tried to conquer Vietnamese hearts thanks to their low prices, positioned as the cheapest car products in the market. However, the low-pricing did not help them cement their position in Vietnam

The names of Chery, BYD, Geely, Lifan and MG have disappeared in the market. The other three Haima, Changan and BAIC are still in Vietnam, but there is no sign of vitality.

According to the General Statistics Office (GSO), Thailand has outstripped South Korea and China to become the biggest supplier of CBU cars to Vietnam.
Vietnamese are turning their back on Chinese cars for several reasons, including low quality, design copies and vulnerability.
The country imported 49,000 cars in the first half of the year, worth $1.2 billion.

Vietnam now mostly imports cars from Thailand with 9,300 products imported in the first six months of the year, an increase of 42 percent over the same period of last year.

Nearly 4,000 cars were imported from South Korea, down by 8 percent. Meanwhile, imports from China witnessed a sharp fall by 50 percent with only 2,500 imported during the same time.

A car importer said on Phap Luat that Vietnamese enterprises don't want to import Chinese cars now because too many were imported in 2015.

The inventory level is high because Chinese products are selling slowly because of low quality.

"Chinese trucks are not safe, while the facilities are poor and most of them are imitations," he said. "Vietnamese have turned their back ton Chinese cars though they are cheap."

A car expert said that Chinese manufacturers can make products at surprisingly low costs because they cut expenses on safety tests.

But this leads to questions about the durability and safety of Chinese-made products.

The Chinese government set standards on product safety, but it has not said clearly how many tests car products must undergo.

Car manufacturers on average have to make 125-150 tests for every new product. The Geely Group, one of the largest Chinese manufacturers, only has 20-25 trials.

In order to cut costs, Chinese manufacturers also try to shorten the production process, use cheap materials and imitate foreign designs.

A lot of large automobile manufacturers complain that Chinese enterprises copy their designs and blatantly display their products at exhibitions. At the Beijing automobile exhibitions, car collections of imitations can be seen every year.