Deputy PM requests probe into ministry nepotism
Deputy Prime Minister Truong Hoa Binh has urged the Ministry of Industry and Trade (MoIT) to inspect former minister Vu Huy Hoang's appointment of his son to a key position in one of HCM City's largest state-run beverage companies.



Earlier, in a letter sent to the Minister of Industry and Trade Tran Tuan Anh on June 13, the Vietnam Association of Financial Investors (VAFI) said that Hoang's appointment of his son Vu Quang Hai as CEO of Saigon Beer, Alcohol and Beverage Joint Stock Corporation or SABECO was illegal. Hai previously employed as general director of PetroVietnam Finance Investment JSC (PVFI) racked up losses of VND220 billion (USD10 million) out of its total registered capital of USD13.5 million between 2011 and 2012.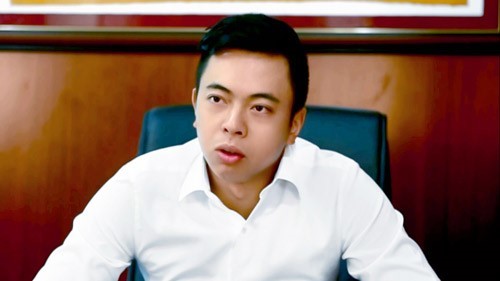 Vu Quang Hai, son of Former Minister of Industry and Trade Vu Huy Hoang
VAFI said Hai couldn't be appointed as deputy director of SABECO as he was legally liable for the massive losses accumulated during his time at PVFI.
According to some local economists, the appointment violates the Law on Enterprises which stipulates that for companies with more than 50% of the capital being state-owned, their general director or director must not be husband or wife, parents, children and sisters or brothers of the person who represents the state-owned capital ownership for the firms.
In this case, at the time of appointing his son, Hoang was Minister of Industry and Trade who was the representative for SABECO's state-owned capital ownership.
In response to public concern about the case, former minister Vu Huy Hoang claimed the proposal to appoint his son had originated from SABECO, and it had also been approved by the ministry's party organisation.