Trump and Zuckerberg invited to APEC 2017 in Vietnam
Vietnam has sent invitations to US President Donald Trump and CEO of Facebook Mark Zuckerberg to attend the APEC 2017 which will be held in Hue, according to Chairman of Vietnam Chamber of Commerce and Industry Vu Tien Loc.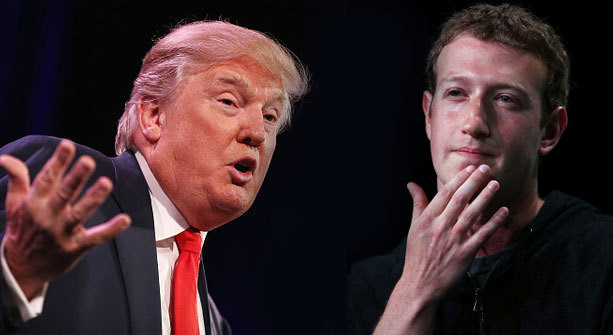 Trump and Zuckerberg invited to APEC 2017
"We hope Zuckerberg will attend APEC 2017 to discuss start-up co-operation. However, we're sure that one female Facebook CEO will attend the APEC 2017 Women and the Economy Forum," Loc said.
Loc said while Vietnam's start-up community was among the world's top 20, but its capacity was in the bottom 20.
The APEC Start-up Forum would be the largest international start-up forum held in Vietnam and expected to be a place where experiences about start-ups in Vietnam and the world will be shared.
It is estimated that about 1,000 CEOs and politicians from around the world will attend APEC 2017.
Vietnam also sent an invitation to the US President Donald Trump.
"We have sent the invitation and hope that he will attend because Trump is the first US president that is also a businessman.
His thoughts and involvement shared with the APEC community may have an immense effect," he said.
Loc went on to say that Vietnam is one of the most favourite destinations for investors in APEC community and many countries are showing interests in it. Vietnam is receiving huge support from the world and APEC this year receives the most interests in recent memory, he said.