Missing 9-year-old Vietnamese girl in Japan found dead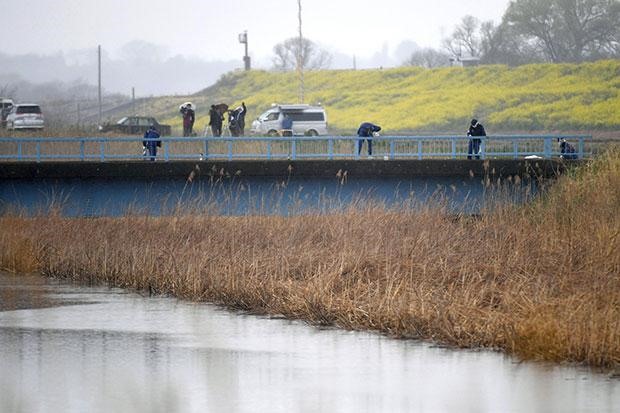 Japanese police comb the area where the body of Lê Thị Nhật Linh was found. - Kyodo Photo
HÀ NỘI - Japanese police have confirmed the death of a Vietnamese girl in Akibo, Chiba Prefecture, who was reported missing last Friday, according to Japanese media.
The nine-year-old girl was found dead in a grass field near a drainage ditch in Akio on Sunday, the local police said.
The naked body of Lê Thị Nhật Linh was found at around 6.45am by a man who had come to fish in the Tone River nearby. The site where her body was found is some 10-12km from the school.
Police said they are yet to determine the cause of death.
Earlier, Japanese media reported that Linh, a third grade elementary school student in Chiba Prefecture, went missing last Friday morning.
The news was confirmed after Linh's teacher called her family to inform them the girl did not show up at school on Friday morning. The family then reported the matter to the local police.
The girl,
who lived in the nearby city of Matsudo
,
was 130cm tall and wearing pink pants and a gray hooded jacket when she left home with a red school backpack
, according to the local police.
Linh walked to school alone each day since it was located near her house.
The case is under investigation. - VNS