Experts warn about speculators promoting housing bubble in HCM City
Several experts have warned about a possible real estate bubble burst after claims that investors are deliberately holding onto land plots to boost prices in HCM City.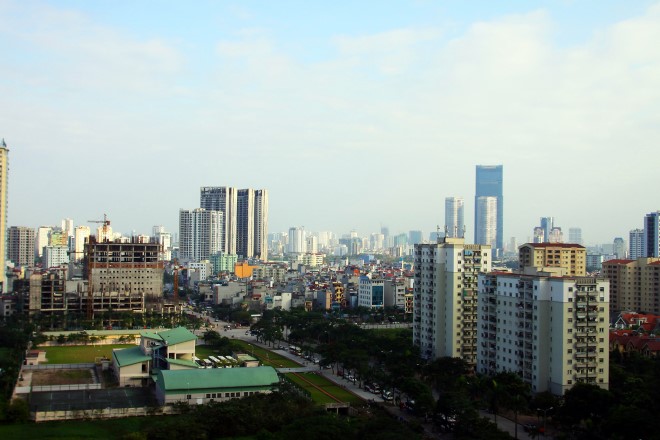 Le Tien Vu, deputy director of Cat Tuong Group, said the prices were unsustainable and would make it impossible for many to afford to buy a home.
"There are also people who were hasty and decided to spend money on products that are not really suitable to their needs. They rarely build anything on the land they bought so the residential areas there often slow to be formed and lack necessary utilities," he said.
Infrastructure is still weak and lax management has led to slums and bad urban planning.
According to the HCM City Real Estate Association, the number of secondary investors is increasing. The fake real estate hype is also pushing up the land prices in many districts including Thu Duc, Binh Tan and Cu Chi.
Le Hoang Chau, head of the association, warned about the threats and negative effects from the hype to the market. "Measures must be taken to calm the market and prevent a real estate bubble burst to protect customers," he said.
Buyers are advised to be careful and research about the projects and whether it meets their needs. Le Tien Vu said authorities should create favourable conditions to support investors to complete housing projects quickly, balancing the supply and demand cycle.
The HCM City Real Estate Association said the city authorities must clarify that there was no plan to upgrade or expand several districts and urban areas such as Binh Chanh or Hoc Mon districts to undermine speculation. Meanwhile, approved real estate projects must be quickly carried out and the information must be publicised.
They also urged the authorities to issue a new decision about minimum land plot sizes.
Deputy Director of the State Bank of Vietnam, HCMC branch, Nguyen Hoang Minh, said right after the hype started in early 2017, the State Bank of Vietnam had asked banks to closely monitor the market, tighten management and limit loans.