Da Nang seeks investment from Singapore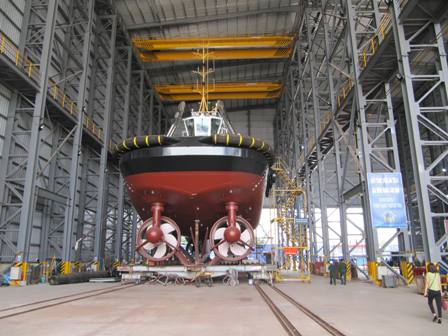 The central city promises to create smooth conditions and top priorities for Singapore's investors in the fields of high-tech, information technology, renewable energy and high quality education.
Vice Chairman of the city's people's committee Ho Ky Minh said in a seminar on 'Investment Opportunities in Da Nang' in Singapore on July 12.
Minh said the city will make a strong commitment in building available infrastructure, administrative reforms, preferential treatment and skilled labour, for wooing investors from Singapore.
He said the city will boost transparency and publicity in offering preferential favours, labour cost and investment fee for investors.
Ricky Tan, CEO of Kinderworld Education Group, said Da Nang is a potential destination for foreign investors in Viet Nam, and the group expected to expand investment in Da Nang in the coming year.
The group, the biggest Singaporean investor in the education and training sector in Viet Nam, has invested US$40 million in the construction and operation of 15 training facilities in Ha Noi, Da Nang, Ho Chi Minh City and Binh Duong.
It established the Pegasus International UniCollege (PIU) in Da Nang in 2014, along with its KinderWorld International Kindergarten (KIK) and the Singapore International School (SIS) to provide a world class educational system from pre-school to university levels in the city.
The head of the representative office of Foreign Trade Bank of Viet Nam, Vietcombank, Vu Thi Bich Thu confirmed that the bank in co-operation with Da Nang city is looking to create favourable financial support for Singaporean investors launching investment projects in Da Nang.
According to the city's investment promotion centre, Singapore has been the biggest investor in Da Nang with 22 projects worth $782 million.
Da Nang has attracted 410 Foreign Direct Investment (FDI) project with total $3.7 billion.
Businesses of foreign-invested projects earned a revenue of $766 million in 2015, of which $522 million was export turnover, creating over 48,000 jobs.
Last year, the city also organised investment promotion events in Japan and Germany.
As scheduled, the city, in co-operation with Vietnamese Businesses Union in Europe, will host a Europe Business Forum this August.
Vietnam-Mongolia trade links to be facilitated: PM
Leaders of the Vietnamese and Mongolian Governments agreed to create the most favorable conditions for the two countries' enterprises to further expand trade and investment links in the time ahead, said Prime Minister Nguyen Xuan Phuc.
Addressing the Vietnam-Mongolia Business Forum on July 14 during his ongoing official visit to Mongolia, the Vietnamese leader stressed that the bilateral political ties have fruitfully developed in recent times but their trade bonds do not match with the existing potential.
He briefed Mongolian investors and businesses on the huge potential of the Vietnamese market, saying that Vietnam wishes to invest in mining, technology, tourism, infrastructure development and some other fields in Mongolia.
Representatives from the two sides' businesses highlighted the great potential for stronger cooperation between the two nations' companies, and expressed their interest about a series of cooperation fields, including agriculture, food, tourism, construction, mining, textiles and garments.
They revealed that the Vietnam-Mongolia Joint Business Council was set up to push trade and investment links, especially in hi-tech agriculture and farm products.
They suggested the two Governments consider opening a direct air route between the two nations to facilitate import-export activities and multi-faceted cooperation among their firms.
Vietnam hopes to export farm produce, food, aquatic products, fruit and vegetables and electronics, the PM Phuc noted.
Meanwhile, Mongolian investors said they are willing to cooperate with Vietnamese counterparts to ship meat to Vietnam.
Mentioning difficulties facing the two countries' enterprises in transporting commodities caused by geographic distance, the PM said that the two governments will discuss the matter.
Vietnam is home to 21,000 foreign investors from over 100 countries and territories, with a total investment of 300 billion USD. The country's GDP stands at over 200 billion USD.
Vietnam has joined 13 free trade agreements (FTAs), especially new-generation FTAs. It is now a key member of ASEAN, and also one of the 12 founding members of the Trans-Pacific Partnership (TPP) – the world's largest trade deal, which will be signed in the near future.
Mongolia has been accelerating restructuring its business system. Mongolian companies are also active in seeking to boost economic and trade links with nations worldwide, including Vietnam – a potential market in many fields.
At present, two-way bilateral trade between the two nations hits about 175 million USD.
Vietnam mainly exports phones, fruit and vegetables and consumer products to Mongolia, while importing metals and materials for the garment and footwear sectors from the East Asian nation.
HCM City to boost economic ties with San Francisco
Vice Chairman of the Ho Chi Minh City People's Committee Tran Vinh Tuyen has met with Mayor of San Francisco to discuss the programme for economic cooperation by 2020 between the two cities.
During the meeting in San Francisco on July 13, the two sides agreed to together boost their bilateral relations, contributing to further developing the strategic partnership between Vietnam and the US, the Sai Gon Giai Phong (Liberated Saigon) newspaper reported.
Tuyen, accompanied by a delegation of the committee and businesses from Ho Chi Minh City, joined a number of trade and investment promotion events, met with overseas Vietnamese enterprises and called for more foreign investments into Ho Chi Minh City.
The vice chairman also attended the opening ceremony of Semicon West 2016, an annual event for global microelectronics industry in San Francisco on the same day.
The trade show, which takes place from July 12-14 (local time), features more than 700 leading firms from the US, Canada, Australia, Japan, Germany, Singapore and so on with new products for microelectronics design and manufacturing on display.
Among the exhibited products are those manufactured at Saigon Hi-tech Park in District 9, Ho Chi Minh City.
The show expects to welcome about 18,000 visitors this year.-
More stocks join Club 100
More stocks with outstanding growth rates joined 'Club 100' (stock valued from VND100,000 each on the bourses), along with the gain of the local market.
As of July 13, the VN-Index reached its nine-year high of 675.12 points, while several shares also saw major gains.
Before 2016, seven shares of Coteccons Construction Joint Stock Company (CTD), Binh Minh Plastic Joint-Stock Company (BMP), Viet Nam Dairy Products Joint Stock Company (VNM), and Vinacafé Bienhoa Joint Stock Company (VCF), besides West Coach Station Joint Stock Company (WCS), Noi Bai Cargo Terminal Service Joint Stock Company (NCT) and Danang Airports Services Joint Stock Company (MAS) had joined Club 100.
This year, the club has seen more new members. Another six shares of Traphaco Joint Stock Company (TRA), CAV, National Seed Joint Stock Company (NSC) as well as Son La Sugar JSC (SLS), Phu Tai Joint Stock Company (PTB) and Mobile World Investment Corporation (MWG) have also entered the club.
Son La Sugar JSC, made the most impressive growth with a 157 per cent rise from VND49,500 to VND127,000, along with the growth of sugar stocks in the first half, thanks to the thriving business that benefited from the El Nino phenomenon and recovering sugar prices.
The National Seed Joint Stock Company, which is involved in the agricultural sector, has been one of the few listed companies posting stable growth for many years. Even though the national agricultural sector faced difficulties last year, NSC kept growing, while multinational corporations in the industry were affected.
Ending at VND113,000 each on HoSE on July 14, NSC has risen 17.71 per cent since last year and 663 per cent since it was listed on Hose in 2008.
Based in Ha Noi, NSC is now expanding into the Mekong Delta market with the new rice seeds that promise high productivity and better export performance. This year, NSC plans to earn VND1.27 trillion in revenue, an increase of 2.27 per cent, and pre-tax profit of VND200 billion, up 27.3 per cent.
Vietcombank Securities Company experts said with such well-planned development, NSC would easily achieve its profit and revenue targets this year.
Two other stocks with more than 100 per cent growth were Phu Tai Joint Stock Company (PTB) and Viet Nam Electric Cable Corporation (CAV).
PTB, particularly, has posted a sharp 221 per cent growth over last year, reaching VND135,000 each. The firm, involved in stone extraction and wood products, is one of the listed timber enterprises with the highest revenue growth and profit margins in 2016.
Meanwhile, CAV shares of the Vietnam Electric Cable Corporation, which produces all kinds of wires and cables in Viet Nam for both local and export markets, ended on July 14 at VND104,000. CAV has paid at least 30 per cent dividend in cash to shareholders, corresponding to a dividend yield of 5.8 per cent.
This year CAV aims to earn VND6 trillion in revenue and VND195.6 billion in profits, corresponding to a growth of 5.6 per cent in sales and 21.3 per cent in profits over 2015. Its growth so far has been of 200 per cent higher than 2015.
On the new list, Traphaco Joint Stock Company (TRA) ended at VND114,000 and Mobile World Investment Corporation (MWG) ended at VND143,000 on July 14.
Shoes & leather exhibition attracts 500 businesses
As many as 500 shoe and leather producers and suppliers from 27 countries are showing their latest technologies and products at the 18th International Shoes & Leather Exhibition Vietnam 2016 that opened at the Saigon Exhibition and Convention Centre in Ho Chi Minh City on July 13.
This year, total exhibition space has been expanded to 12,000 square meters to host pavilions from various countries, including Argentina, Brazil, China, Colombia, France, Italia, the Republic of Korea and the US.
Major products displayed at the two-day event include machines to produce shoes and tan leather, shoes and shoe accessories, fashionable and interior leather, materials, and leather products.
The premier and most influential annual event of its kind in Vietnam, which expects 10,000 visitors, is a chance for businesses to access the most updated technologies and material supply sources, promote their products and seek partners.
Hong Kong insurer inks deal with ABBANK
FWD Group and An Binh Commercial Joint Stock Bank (ABBANK) on July 14 signed a 15-year agreement for an exclusive bancassurance partnership.
FWD will become ABBANK's bancassurance partner in Viet Nam, with the exclusive right to distribute its life insurance and saving products to the bank's customers.
Huynh Thanh Phong, FWD Group chief executive officer, said: "As one of the country's fastest growing banks, ABBANK shares our aim to bring a new, customer-led and digital approach to financial services."
Cu Anh Tuan, ABBANK's CEO, said bacassurance has great potential in Viet Nam since it currently accounts for only around 3 per cent of sales compared to more than 50 per cent in other Asian markets.
Anantharaman Sridharan, FWD Group representative, said, "FWD has officially entered the Vietnamese insurance industry, with the completion of our acquisition of Great Eastern Life Vietnam.
"We see the Viet Nam market as a huge opportunity, with the life insurance segment growing rapidly, similarly in the banking landscape."
The partnership will leverage FWD's regional expertise and digital technology and ABBANK's knowledge of the local market and its distribution network.
Headquartered in Hong Kong, FWD is the insurance business arm of investment group Pacific Century Group, offering life and medical insurance, employee benefits and general insurance.
ABBANK has 146 transaction sites in 29 provinces and cities, and over 608,100 individual customers and 20,600 corporate customers.
Treasury offloads VND5.2 trillion in government bonds
The State Treasury offloaded VND5.2 trillion (US$232 million) from VND6 trillion in government bonds on July 13, Ha Noi Stock Exchange (HNX), the auction organiser, said.
HNX said, although the Treasury offered only VND2 trillion in five-year bonds, 18 buyers had registered for more than VND9.6 trillion of the bonds. After the auction, they bought all the 5-year bonds with a coupon rate of 6.10 per cent per annum. The Treasury later sold another VND600 billion in five-year bonds in an extra session, with the same coupon rate.
Similarly, during the auction, the Treasury sold all the 15-year bonds, worth a total of VND1 trillion, offered at a coupon rate of 7.65 per cent per annum. Then, it sold another VND300 billion to meet the increasing demand, with the same coupon rate.
Of the total VND2 trillion in seven-year bonds offered, the Treasury sold bonds worth VND1.3 trillion at a coupon rate of 6.62 per cent per annum.
None of the 10-year bonds totaling VND1 trillion were bought at the auction, HNX said.
Since the beginning of 2016, the Treasury has successfully sold VND197 trillion in government bonds through HNX auctions, the bourse said.
14,000 Kia cars sold in first half
Kia has become the second best-selling brand in the Vietnamese market, after selling 14,000 cars in the first half of 2016, a 56 per cent growth over last year.
The national sales figure made a modest contribution to the overall figure of 1.5 million Kia cars being sold globally in the first six months of this year.
In June alone, 2,200 Kia cars were sold in Viet Nam, marking the ninth month in a row when the sales volume exceeded 2,000 vehicles.
More than 100,000 Kia models have been sold in the Vietnamese market since Kia Motors and the local Truong Hai Automobile JSC (Thaco) signed a co-operation agreement in 2007.
Kia Motors has introduced a new luxury model, Kia Quoris, in the Vietnamese market, marking its ninth model in Viet Nam. In May, Kia Motors awarded Thaco with the Best Global Partner title.
According to Kia Motors, Viet Nam has always been its primary market in the Southeast Asian region and Asia in general, and the company would continue to introduce its latest car models under its global brand development strategy, featuring luxury designs, high-tech equipment and safety and protection protocols.
Quang Nam develops border trade with Lao province
The central province of Quang Nam is pushing cooperation with Laos's southeastern province of Sekong to develop border trade towards the highest economic efficiency.
Quang Nam has invested in building the Nam Giang border economic zone and improving the transport system and monitoring stations at the Vietnam-Laos shared borderline.
The locality has also implemented the Vietnam – Laos border trade agreement and the Prime Minister's Decision No.52/2015/QD-TTg issued in October 2015 on the management of trade activities with shared border countries.
It also built specific programmes to attract investment from businesses into the border areas, facilitate goods exchange and encourage trade activities.
Apart from supporting enterprises to increase trade promotion and direct exports with Laos , Quang Nam also works to preserve the special cooperative ties with Sekong to jointly deal with any issues affecting their economic and trade development.
The province also stepped up inspection of goods quality and food safety and called on businesses to invest in trade projects, technical economic infrastructure, and markets in border communes and districts.
Chairman of the provincial People's Committee Huynh Khanh Toan said Quang Nam is coordinating with Sekong to ramp up investment in building infrastructure to serve border trade development, while directing the People's Committees at border districts to protect forests, natural resources, support underprivileged people and upgrade rural roads.
Local authorities proposed the Government increase the annual investment capital to 50 billion VND (2.25 million USD) to develop border gates, especially building border markets in Nam Giang and Tay Giang districts, and improve infrastructure at Nam Giang border economic zone.
Director of the provincial Department of Industry and Trade Nguyen Quang Thu said authorities have suggested Lao partners pay more attention to developing the transport system at Tay Giang border gate to pave the way for the bilateral goods exchanges.
In the first six months of 2016, the import-export turnover via Nam Giang border gate reached nearly 6.5 million USD. Quang Nam mainly exported machinery, equipment and construction material, while importing timber and electricity.
ACB bond issue raises $90 million
The Asia Commercial Bank (ACB) has raised VND2 trillion ($89.7 million) from issuing 20,000 bonds according to a statement it sent to the Ho Chi Minh City Stock Exchange (HSX) on July 11.
There were 17,150 unsecured bonds sold directly to seven institutional investors while 2,850 were sold to 27 individual investors. No foreign investors participated.
ACB's bonds have a five year and one day term, with a first year interest rate of 8.5 per cent and the rate for second to fifth years being the reference rate of Vietcombank and Agribank plus 2 per cent.
With the additional VND1.96 trillion ($87.9 million), after deducting the issue's expenses, the Ho Chi Minh City-headquartered ACB will bolster both its main and supplementary capital source. Its liquidity risk will also be minimized, according to its statement.
According to its prospectus issued on June 2, ACB will use the capital gained for mid and long-term lending. There will be three disbursement periods (June, September and November 2016) with a total of 22 enterprises receiving loans.
They include the PetroVietnam General Service Joint Stock Corporation (Petrosetco), with VND360 billion ($16.1 million), the Northern Power Corporation (NPC) with VND350 billion ($15.7 million), Electricity of Vietnam's Hanoi Power Corporation (EVN Hanoi) with VND250 billion ($11.2 million), the Saigon Water Corporation (Sawaco) with VND150 billion ($6.7 million), and the T.V.P Steel Joint Stock Company (T.V.P Steel) with VND100 billion ($4.5 million), among others.
ACB's original plan was to issue bonds in three different periods, with VND800 billion ($35.9 million) issued in June, VND600 billion ($26.9 million) in September, and VND600 billion ($26.9 million) in November 2016.
After the issue the bank will owe a total of VND208 trillion ($9.3 billion), with short and mid and long-term loans of VND128 trillion ($5.7 billion) and VND80 trillion ($3.6 billion), respectively, up VND6.6 trillion ($296 million) compared to the same period last year. ACB's charter capital was VND9.4 trillion ($421.6 million) as at June 30, according to the statement.
The bank expects 2016 pre-tax profit of VND1.5 trillion ($67.3 million), up 14 per cent compared to last year. Profit in the first quarter was VND400 billion ($18.2 million), ACB's CEO Do Minh Toan told the annual shareholders meeting on April 8.
Viet Long Securities buys 24% stake in Tuong An
The Viet Long Securities Investment Fund Management Corporation (VLFM) has purchased 4.55 million shares in the Tuong An Vegetable Oil Company (TAC), equal to a 24 per cent stake, from the Vegetable Oils Industry Corporation (Vocarimex).
The sale was completed on July 4 for VND278 billion ($12.6 million), according to the Ho Chi Minh City Stock Exchange (HSX). Vocarimex's holding in TAC is now 27 per cent.
The CEO of VLFM is Mr. Nguyen Mien Tien. His brother, Mr. Nguyen Mien Tuan, is Deputy Chairman of the Board at Viet Dragon Securities Corporation (VDSC). Mr. Tran Le Nguyen, CEO of the KIDO Group Corporation, is also Chairman of VDSC's Board.
KIDO previously confirmed with VET that it would increase its stake in Vocarimex to 51 per cent in the second half of this year.
The Singaporean-based Wilmar International announced on July 5 that it would buy 45 per cent of Bunge Ltd's oilseed crushing factory. Bunge is Vietnam's largest producer of soybean oil, the world's largest palm oil processor, and one of the largest soybean buyers, and aims to strengthen its presence in Vietnam's cooking oil market.
Calofic, in which Wilmar holds a 76 per cent stake, is the leader in Vietnam's cooking oil market with a 37 per cent market share. It reported total 2015 revenue of VND11 trillion ($493 million), three times higher than its nearest competitor, TAC. Calofic has won the trust of a wide range of customers with its famous brands, including Neptune, Simply and Meizan.
With KIDO aiming to cooperate with Vocarimex and with Wilmar's strategic deal, the country's cooking market is set to see fierce competition.
TAC is the second largest cooking oil company of Vietnam, with a 22 per cent market share. It reported total 2015 revenue of VND3.6 trillion ($161.3 million).
Other than TAC, Vocarimex also has three vegetable oil joint ventures: Golden Hope-Nha Be Edible Oils Company the North Oils & Fats Industries Company (Nortalic), and Calofic.
Vietnam's cooking oil market now has 40 companies producing and selling cooking oil products, 70 per cent of which are palm oil, 23 per cent soy bean oil, and 7 per cent vegetable oil, according to data from the Ministry of Industry and Trade.
Savills Vietnam opens full service office in Danang
Savills, Vietnam's largest real estate services provider, will officially open its first full office in Danang, marking the company's dedication to growing its business in the property market of Vietnam's central region.
Savills Vietnam opens its first full office in Danang, marking a milestone for the company as it continues to provide quality real estate services
The new office will offer the full platform of real estate services already provided in Hanoi and Ho Chi Minh City, including research, evaluation, and development advisory, commercial and residential property management, office and retail agency services, tenant representation, investment advisory and brokerage, as well as residential project marketing and general leasing.
Savills has worked for clients in Danang since 1995 and has been an active presence in recent years, being closely associated with some of central Vietnam's most well-known resorts and residential developments. The sizeable existing project marketing team already present in Danang will be complemented by a professional management team and office premises.
Matthew Powell, director of Savills Hanoi, commented, "The real estate market in Danang is developing rapidly, so we feel it's very important to be able to service our clients fully and to be able to offer our full platform of services to the city. Being one of the most exciting and progressive cities in Vietnam, we are very pleased to open our first regional office, outside of Hanoi and Ho Chi Minh City."
In the high-profile residential market in Danang, Savills has represented many of central Vietnam's resort developers, leading the sales efforts for The Ocean Resort (Ocean Villas, The Ocean Suites, Dunes Residences, The Point and Ocean Estates), Marble Mountain Residences (at Hyatt Regency Danang), Naman Residences, Luxury Apartment at Sheraton Four Points, Azura condominiums, and Harmony Tower.
Minh Nguyen teams up with Japanese firm to supply Samsung
Minh Nguyen Supporting Industries Joint Stock Company joins forces with foreign enterprises to meet Samsung's stringent requirements for suppliers.
Minh Nguyen, one of the first-tier Vietnamese suppliers of Samsung Electronics' Ho Chi Minh City CE Complex in Saigon Hi-tech Park (SHTP), last week inked an official strategic partnership agreement with Yamazaki Mazak.
Accordingly, Yamazaki Mazak will be the strategic supplier of high-tech machinery centres for the first phase of Phuoc Thanh research, manufacturing and application complex developed by Minh Nguyen at SHTP.
Yamazaki Mazak will also support and advise Minh Nguyen in terms of investment strategy, as well as the operation and renovation of high-tech machinery centres for their future investment projects.
In addition to providing 100 per cent newly built machines, the Japanese firm would also provide international standard training programmes to Minh Nguyen's operations and maintenance engineers.
According to Chau Ba Long, Minh Nguyen's CEO, this partnership will help improve the firm's technological capabilities, apply new international standards, and create high-value products and services for clients, especially Samsung.
Vice president of Yamazaki Mazak Akimitsu Nagae said that, "Yamazaki Mazak Corporation highly appreciates Minh Nguyen's vision and ambition. With our experience, we can quickly help Minh Nguyen improve their technological capabilities and establish themselves as a market leader in Vietnam."
Yamazaki Mazak is a leading international manufacturer of machinery centres from Japan. Founded in 1919, the corporation currently operates a network of 10 production facilities and over 100 supporting bases around the world.
PVN told to grow by restructuring
The Vietnam National Oil and Gas Group (PVN) should promote further restructuring of its enterprise and products to increase competition and efficiency in operations, Deputy Prime Minister Trinh Dinh Dung said.
He was speaking at PVN's conference on tasks in the second half of this year.
At the conference held in Hanoi on July 12, the group said it accomplished all targets for the first half this year. Its industrial production value gained a year-on-year growth of 9.1 percent and crude oil exploitation volume achieved increase of 7.7 percent to 569,000 tonnes against its target.
The group reduced production cost of electric, fertiliser, petrol and oil products by 20 percent against its plan.
During the first half of this year, PVN promoted the equitisation process in its member companies, including PVPower, PVOil, BSR, PTSC and Petrosetco.
The second half of this year is forecast to still have difficulties in production and business, including the impact from the crude oil price that has not yet seen a strong recovery, Brexit and the difficult conditions for development of domestic and international oil and gas projects.
Deputy Prime Minister Trinh Dinh Dung highly appreciated the PVN's production and business results in the first half of this year.
However, the group still had many problems, including low efficiency in some projects and even suffering losses in some other projects, he said. The group also expanded its investment activities to non-core businesses.
The Deputy Prime Minister said its main tasks until year-end would include restructuring the enterprise, products and investment activities of the group and its member companies to increase efficiency in production and business, and competitiveness, as well as ensure the national energy security.
The group should review all its projects to improve efficiency of the projects and focus its investment on products and sectors that need priority, he said.
For restructuring the enterprise, the group should focus on equitisation, restructuring of corporate management, and revamping its technology to increase quality and ability of management as well as labour productivity.
Dung also said the PVN should anticipate market risks to have reasonable investment and production plans.
At the conference, PVN predicted that the average crude oil price would be between 45 USD and 50 USD per barrel and the group could exploit 12.6 million tonnes of crude oil and 4.5 billion cubic metres of gas. It would achieve its targets in production and business, it added.
Measures discussed to develop enterprises in Mekong Delta
Various solutions to the development of enterprises in the Mekong Delta were discussed at the Mekong Delta Business Forum, which was held in Hau Giang province on July 13.
Le Hung Dung, Deputy Head of the Steering Committee for the Southwestern Region, said most enterprises in the region are of small or medium scale with weak competitiveness, so they need support from the central and local governments via administrative reform with a one-stop mechanism.
According to Vo Tan Thanh, Vice President of the Vietnam Chamber of Commerce and Industry (VCCI), the forum, as part of the 9th Mekong Delta Economic Cooperation Forum (MDEC), is expected to open up opportunities for Mekong Delta businesses to forge links among them and with other counterparts at home and aboard.
It offers a chance for central and local agencies to study local enterprises' difficulties and listen to their ideas and proposals, thus taking more practical and timely measures to support them, he added.
The Mekong Delta now boasts 60,000 operational enterprises, making up 12 percent of the country's total number.
In the first six months of this year, the region had close to 4,000 newly-registered enterprises with a combined capital of nearly 40,000 billion VND (1.76 billion USD), up 9 percent and 28 percent, respectively, year-on-year.
Shrimp exports to UK plunge slightly
Shrimp exports to UK since the beginning of June has dropped slightly to just US$6.8 million, down 27.7% against the same period last year, according to the Vietnam Association of Seafood Exporters and Producers (VASEP).
In the UK market, Vietnam shrimps have to compete fiercely with those from India in terms of prices. In recent years, India has increased its market shares in the EU markets, especially the UK. Shrimp exports to the UK in June are estimated to dip slightly due to fluctuation in exchange rates.
Thus, shrimp exports began going down in June after enjoying a quite high growth early this year.
The VASEP reported that in the first five months of this year, shrimp exports to the UK rose 21.6% to US$44 million to meet the market's high demand for warmwater shrimps as supplies of coldwater shrimps decreased and their prices increased.
This is the first time in the last three years that the export revenue of warmwater shrimp is higher than that of coldwater shrimp.
Danang kicks off Israel-backed startup course for local entrepreneurs
A course has been launched in the central Vietnamese city of Danang to provide local entrepreneurs a better understanding on incubator and startup.
The course, jointly organized by the Danang Startup Network Coordinating Council and the Embassy of Israel in Vietnam, was kicked off on July 11.
With guest speakers from the Israeli Agency for International Development Cooperation and the MASHAV Carmel Training Center (MCTC), it focuses on such topics as business model development, the spirit of innovation, and a number of management approaches to accelerate innovation.
Facebook CEO Mark Zuckerberg (R) talks about the challenges for a startup business at the Global Entrepreneurship Summit 2016 at Stanford University in Palo Alto on June 24, 2016
According to Lee Singer, deputy Israeli Ambassador to Vietnam, this is the first-ever course on startup organized by Israeli experts in the Southeast Asian country.
The course is expected to be held in other major cities, with the aim of helping young entrepreneurs to have a better understanding on startup and human resources development, she said.
"We hope to contribute to the formation of the startup ecosystem in Danang," she added.
Nikken, Thien Tan groups develop Ly Son island infrastructure
Thien Tan Group has signed a consultancy agreement with Nikken Sekkei Civil Engineering LTD from Japan for infrastructure development of Ly Son Island District in central Quang Ngai province.
Consultancy and planning totally cost VND17 billion, of which VND10 billion comes from Bank for Investment and Development of Vietnam (BIDV) loans and VND7 billion is provided by Thien Tan Group.
Le Viet Chu, Secretary of Quang Ngai provincial Party Committee said the province appreciated Thien Tan Group's support and cooperation with Nikken to build and develop Ly Son island district.
A Nikken representative pledged to closely coordinate with Thien Tan Group to build Ly Son infrastructure with modern utilities.
Mekong Enterprise Fund III invests in Wrap & Roll
Mekong Enterprise Fund III - managed by Mekong Capital, the private equity fund manager - has invested $6.9 million in the Wrap and Roll Restaurant Joint Stock Company.
"The founders and management team of Wrap & Roll have done an extraordinary job at establishing Wrap & Roll as a proven concept with urban consumers in Vietnam and Singapore," said Mr. Chad Ovel, Partner of Mekong Capital. "They have successfully created Wrap & Roll as a modern way to enjoy authentic and healthy Vietnamese food."
"In Wrap & Roll we see an unusually strong commitment to continuously developing their management systems and the capabilities of their management team," he went on. "We believe that with Mekong Capital's previous experience investing in and adding value to the Golden Gate Group, combined with Wrap & Roll's ten years of operating in the market, we will have a successful story to tell and to be proud of locally and internationally."
The $112-million Mekong Enterprise Fund III, which was launched in June 2016, is a private equity fund focusing on consumer-driven businesses such as retail, restaurants, consumer products, and consumer services in Vietnam. The Fund particularly focuses on companies that are committed to building up strong management teams.
"We found Mekong Capital to be a credible partner to help us to grow sustainably," said Ms. Nguyen Thi Kim Oanh, CEO and Chairwoman of Wrap & Roll. "It not only funds the company but also supports it with strategic consultancy in many management fields, such as human resources, restructuring, management practices and corporate finance. These are the key factors that make a company grow sustainably in a changing and fiercely competitive market and in expanding our chain internationally."
Mr. Ovel said that Wrap & Roll has been built with the application of best practices and systematic processes seen in large international restaurant chains, which provide a foundation for the company to continue to open new restaurants at a rapid rate.
The Wrap & Roll Joint Stock Company was established in 2006. As at June 2016 it had eleven Wrap & Roll restaurants in Hanoi and Ho Chi Minh City and four franchise locations in Singapore. Several more restaurants will soon open in both Hanoi and Ho Chi Minh City. The company also plans to launch a new concept restaurant chain in 2016 to address a different segment of the market in Vietnam.
Vietnam's economy to face more challenges
HSBC's outlook for Vietnam in third quarter shows that the country has recovered from slower growth but still has to overcome many challenges.
In the third-quarter outlook, HSBC stated that agriculture and aquaculture still face difficulties caused by the El Nino extreme weather phenomenon.
Even the main sectors only saw slight increases but this shows the country has escaped the most difficult period. Services and manufacturing industries both have positive growth. Export companies will continue to face challenges as world demand is likely to decrease, however, domestic demand may strongly increase in late 2016.
Controlled growth will help improve the trade balance after the Ministry of Industry and Trade reported last year that Vietnam's total trade deficit stood at USD3.6bn.
In the mean time, Vietnam has continued to receive strong foreign direct investment which will bolster foreign exchange reserves. In the first six months, USD7.3bn of FDI was disbursed and FDI is predicted to continue to play an important role in the export industry and help Vietnam's shipping industry achieve strong result even if global demand slows down.
The country's inflation rate is still under control, ranging from 1.6% to 2%. According to HSBC, the headline inflation will reach 5% in middle of 2017. In order to counter this, the State Bank of Vietnam may increase interest rates to 5.5% in the third quarter.
Decreasing fuel prices mean state budget deficit will not recover anytime soon and may account for 6.6% of GDP this year. As a result, it will push the public debt to GDP ratio to 65%, the threshold international safety standard for public debt. HSBC suggested that government should increase revenues and restrain spending. Slow but sustainable economic growth is recommended.
HSBC maintains its Vietnam's growth prediction of 6.3% in 2016 and 6.6% for 2017, compared to the Vietnamese government's GDP growth target of 6.7% for this year.
Promoting national brands through local products gets discussed
A forum on the promotion of national brands via local products was held in Hanoi on July 13 with the goal of encouraging businesses to participate in the national brand programme.
Speaking at the forum, Deputy Minister of Industry and Trade Do Thang Hai said building and developing the country's overall competitiveness, including regional brands, is one of the important factors during the integration and development process.
Do Kim Lang, Deputy Head of the Trade Promotion Agency, said the forum provided a chance for localities to share their experience in building regional brands, while managerial agencies, experts and businesses could discuss issues related to building brands for businesses, products and regions.
According to Nguyen Quang Minh, Vice Chairman of Hung Yen Province People's Committee, besides building brands, the protection of brands is of equal importance.
At the forum, experts said in order to have agriproduct brands able to compete domestically and globally, it is necessary to synchronously implement many solutions, including perfecting mechanisms, policies and the legal system to build and protect brands.
They also stressed the need for a strategy for developing sustainable agriproducts based on the relationship between agriproducts and the human and social environment.
Binh Phuoc high-tech farming centre opens
The Binh Phuoc high-tech agriculture centre began operation in Tan Thanh commune, Dong Xoai town on July 13.
Spanning an area of 50 hectares, the centre was formally a breeding facility for agricultural plants. Approximately 100 billion VND (4.5 million USD) has been invested to in converting it to a high-tech centre.
Located 8km from the centre of Dong Xoai town, the establishment enjoys convenient transport to neighboring southern provinces.
The centre is working with experts to develop farming systems for vegetables, beans and fruit that are safe for consumers and have higher productivity.
By the end of 2016, it will transfer 10,000 cashew saplings to Bu Gia Map district.
Cashew is a prioritised plant in Binh Phuoc. The province has 134,000 hectares of cashew which produce 190,000 tonnes of nuts annually, with an average productivity of 1.4 tonnes per hectare.
Businesses urged to register trademarks
Registration is imperative if businesses want to protect their trademarks, delegates told a seminar in HCM City on Wednesday.
Nguyen Thi Hoai Thanh of the National Office of Intellectual Property of Viet Nam (NOIP Vietnam) said trademarks are signs that serve the specific and primary purpose of identifying the goods and services of a producer.
They also help build trust in companies and their reputation, and play an important role in marketing and advertising, she said, adding that because a registered trademark is a form of intellectual property, businesses can license or assign it to others or restrict others from using it.
Vuong Duc Tuan of NOIP Vietnam's HCM City office, said with the ongoing integration, the demand to register Vietnamese trade marks abroad and foreign trade marks in Viet Nam has steadily increased.
There are two ways for Vietnamese firms to register their trademark abroad - directly in a country or through the Madrid system of the World Intellectual Property Organization.
The latter offers people the possibility of having their trademarks protected in several countries by submitting an application directly to their own trademark office, he said.
In the past Vietnamese firms like Trung Nguyen Coffee spent a lot of time and money to protect their trademarks that had been appropriated by local and foreign firms, he said.
Therefore, it is vital for businesses, especially producers, to understand the importance of protecting their trademarks, he said.
Thanh said: "The protection of a trademark is territorial. This means that the rights of a trademark are enforceable only in the countries where [it] is registered. Therefore, they must register their trademarks in markets they want to penetrate."
Once a trademark is registered, the protection will last 10 years, and businesses can renew.
Viet Nam as well as many ASEAN countries have adopted the first-to-file system, Thanh said.
So businesses should research trademarks before filing to avoid conflicts, she said.
Van Tuyen, head of Nutifood's legal department, said registration to protect trademarks abroad is not only complicated but also costly.
Businesses often do not know how to register in foreign countries or the duties and responsibilities of trademark owners, meaning they could easily lose their ownership rights, he said.
Vietnamese agencies should provide businesses with more information about intellectual property and the trademark application process in other countries, he said.
The seminar was organised by noip Vietnam and the HCM City Intellectual Property Association.
VEF/VNA/VNS/VOV/SGT/SGGP/Dantri/VET/VIR