Foreign investors flock to metro projects
An increasing number of foreign investors are eager to invest in metro projects in Vietnam to cash in on the country's growing public transportation demands.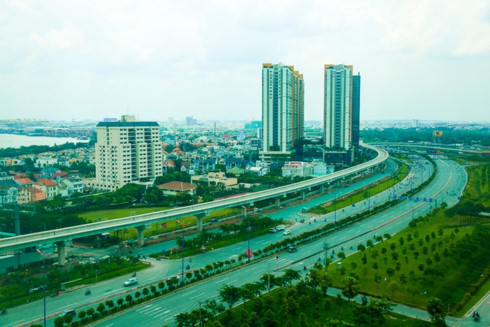 On July 12, 2017, Keximbank leader Young Pyo Hong met with Minister of Transport Truong Quang Nghia to discuss the possibilities of investing in metro line projects in Ho Chi Minh City.
"With experience and strong financial capacity, Keximbank has built metro systems in South Korea. We are interested in metro lines in Ho Chi Minh City, especially the package linking to Tan Son Nhat International Airport, metro line 4, and metro line 5," said Hong.
German industrial giant Siemens is also interested.
At a meeting with Prime Minister Nguyen Xuan Phuc as part of his official visit to Germany during July 5-8, Siemens expressed interest in joining metro line projects in Ho Chi Minh City.
Andreas Mehlhorn, head of Siemens AG's IT Solutions, Mobility and Logistics, once told VIR that Siemens had been pursuing the Metro Line 2 project in Ho Chi Minh City since 1993.
Under Siemens' Metro Line 2 study, the 10.2-kilometre metro line will run mostly underground, beneath the busiest parts of the city and potentially handle two million passengers a day.
Siemens has worked on metro systems throughout the world, including Singapore, where Siemens' signalling and electrification systems have been used.
Not only Keximbank and Siemens, but also Lotte Engineering & Construction Co., Ltd. a subsidiary of the fifth-biggest corporation in South Korea, Lotte Group, is venturing further into the Vietnam transport infrastructure segment, with metro lines in Hanoi and Ho Chi Minh City among the focuses of operation expansion.
Lotte E&C is also interested in the North-South Expressway, the North-South High-Speed Railway, Long Thanh International Airport.
"We want to invest in sustainable, long-term projects in Vietnam," a Lotte spokesperson for overseas investment projects noted.