Privately run hospitals still cannot make profit
Very few privately run clinics in Vietnam can make a profit, and after several years of operation, many have shut down.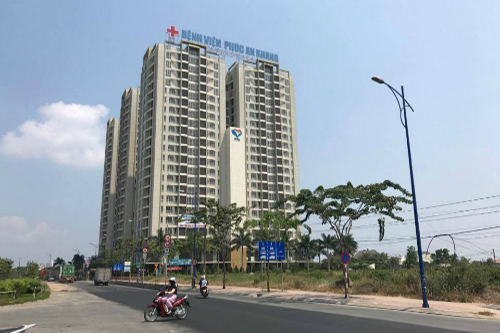 The 500-bed Phuc An Khang International Hospital announced closure in late April after two years of unprofitable operation. The investor has reported an accumulative loss of VND60 billion.

According to Phuc An Khang's director Mai Tien Dung, the monthly revenue of the hospital was VND3 billion, just enough to pay to workers.

"The pressure from the initial loans used to build infrastructure might be the major reason that forced the hospital to close," Dung said.

Within three months, the investor will sell all machines at the hospital, worth VND200 billion, and other assets to pay debts.
The pressure from the initial loans used to build infrastructure might be the major reason that forced the hospital to close
Some years ago, Phu Tho Hospital, quietly left the market after a series of scandals. Thirty creditors accused the hospital, which borrowed VND120 billion, of repudiating its debt. Unable to collect debts, some creditors distrained medical equipment and turned the hospital campus into a parking lot.

Vu Anh Hospital, which has been operating at a moderate level and facing big difficulties, is calling for partners to set up a joint venture to improve the hospital operation. The owner of the hospital was accused of appropriating assets in mid-2013.

The hospital was expected to make a breakthrough in the high-end medical service market with services like 5-star hotels and qualified well-paid physicians.

Vo Xuan Son, director of EXSON, an international general clinic, said private hospitals meet difficulties because of the discriminatory treatment between state-owned and private hospitals.

"The service fees at private hospitals are set up based on the input costs which include materials, labor force, rent and equipment demortization. The sources of income are stable, but the profit margin is low," he said.

"Meanwhile, state owned medical establishments can save money on premises and corporate income tax," he said, adding that the initial investment cost is VND50 billion.

The other problem is the poor corporate governance skills of the hospital managers. Most of them are trained to become doctors, and do have experience in financial management, investment and branding.

This explains why the medical establishments under the management of large corporates can make profit while the majority of other privately run hospitals take a loss.

Vinmec, developed by Vingroup, a financially powerful group, for example, has reported impressive growth rate in revenue and profit. In 2016, the healthcare sector brought VND1.093 trillion in revenue, or 1.86 percent of the group's total revenue, an increase of 42 percent over the year before.

Tam Duc has also been making profit since 2006 thanks to big investment capital.