Heavy rains flood HCM City streets
Heavy rains flood tunnels at Bình Triệu Bridge on Wednesday morning. - Photo: tuoitre.vn
Heavy rainfall that lasted for a few hours in the early Wednesday morning flooded several streets and alleys in HCM City.
Flooding occurred on Phạm Văn Đồng Street and Nguyễn Xí Street in Bình Thạnh District, and Phan Văn Trị Street in Gò Vấp District. Tree branches also fell on the roads.
Numerous alleys in these areas were also flooded, even though water drainage systems along the roads have been upgraded.
Tunnels at Bình Triệu Bridge in Bình Thạnh District and Khánh Hội Bridge in District 4 also flooded.
Many vehicles broke down while travelling through deeply flooded areas.
Hùng, a resident living on Nguyễn Xí Street, told Tuổi Trẻ (Youth) newspaper that he saw rainwater mixed with oil on one road.
Many residents are concerned about flooding as the rainy season is about to begin.
The South is currently in the transition period between the dry and rainy season. Heavy rains now are usually accompanied with thunder and thunderstorms, according to the Southern Hydro-Meteorological Station.
The beginning of the rainy season in the southern region is from around May 5-15.
From now to May 6, the weather throughout the country will be sunny with rains occurring mainly in the evening, according to the National Centre for Hydro-Meteorological Forecasting under the Ministry of Natural Resources and Environment.
Heavy rains could be accompanied by strong winds, the centre said.
8,000 admitted for emergency treatment in HCM City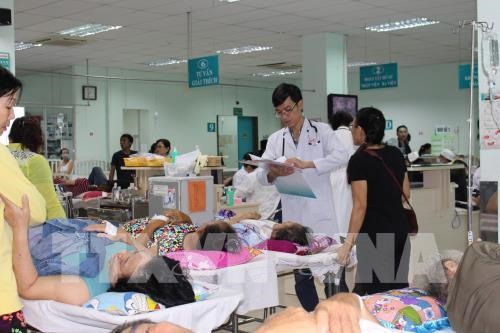 Many patients were brought to emergency departments at HCM City hospitals during the long holiday weekend.
During the four-day Reunification Day-Labour Day weekend HCM City hospitals admitted more than 51,000 people, including 8,000 for emergency treatment, according to the city Department of Health.
Nguyễn Thị Huỳnh Mai, chief of the department's secretariat, told Vietnam News Agency that of the 8,000 people admitted for emergency treatment, 953 were traffic accident victims, 207 were injured in fights, and 29 had been down with food poisoning.
Of them, 1,219 needed surgery while four accident victims died, she said.
Dr Lê Phước Đại of Chợ Rẫy Hospital's emergency department said his staff had to cope with an overload every year during these holidays.
The department has 105 staff divided into three shifts during the holidays, he said.
They treated 854 people in that period, including 20 per cent who had been seriously injured in accidents and transferred from other hospitals.
The number of patients has so far been the same as last year, but the figure could rise after May 1 as more patients are transferred from other hospitals, Đại said.
The People's Hospital 115 said 677 patients had been brought to the trauma and orthopaedics department between April 28 and May 1, many of them victims of traffic accidents due to drunken driving.
Đà Nẵng motel fire extinguished
Two fire engines were quickly sent to the scene of the fire.

Firefighters in the city of Đà Nẵng extinguished a fire at the three-storey Bảo Hoàng Motel on Kinh Dương Vương Street, Liên Chiểu District on May 1. No casualties were reported.

At 10.30am, local residents detected smoke rising from the third storey of the motel which was locked from the outside. Twelve firefighters and two engines were mobilised to tackle the fire. By 11.00am, the fire was brought under control.

Nguyễn Thị Kim, an owner of the Bảo Hoàng Motel, said that it had been closed for renovations since February.

The cause of the fire is under investigation.

Thua Thien-Hue needs more tourism products to attract visitors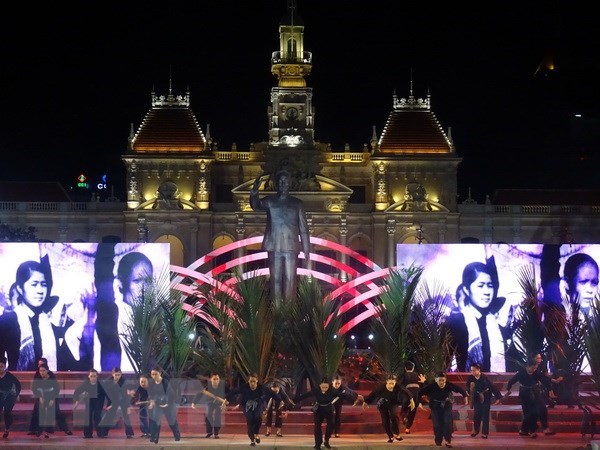 An art performance at Hue Festival 2018
Tourism development in the central province of Thua Thien-Hue has remained slow, according to director of the provincial Department of Tourism Le Huu Minh who claimed the locality still lacked 'special products'.

The Ministry of Culture, Sports and Tourism and Thua Thien-Hue Province recently held a seminar on the tourism development in the locality.

At the event, Minh claimed the province's tourism products are still poor. He said it was necessary to diversify activities at the Imperial City at night for visitors as well as have more night markets, food centres and spiritual tours.

The province is home to 89 travel firms, but most of them are small scaled. Meanwhile, Phu Bai Airport only serves domestic flights with the modest capacity of just 1.6 million passengers per year.

Last year, Thua Thien-Hue welcomed 3.8 million visitors, but their stay there was no more than two days and their spending remained low.

At the seminar, Nguyen Van Tuan, head of the Vietnam National Administration of Tourism (VNAT), said that Thua Thien-Hue should take advantages of the locality's advantages for tourism development by introducing more new products. The extremely popular Hue Festival is organised every two years and is a good opportunity for the locality to lure visitors.

This year, the festival attracted around 400,000 travellers between April 27 to May 2.

Nearly 1,300 artists, including hundreds of foreign performers, came to the city to participate in 38 events during the festival.

Hue City opens book street for the first time

The imperial city of Hue turned Hai Ba Trung street in Vinh Ninh ward, Hue city into a book street on May 1.

With a total investment of VND7.5 billion, Hai Ba Trung book street displays and sells more than 10,000 book titles, of which new book titles account for 40%.

Various types of old and used books in various genres are available here such as children's books, literature, society, culture and medicine books, and books in English and French languages. Visitors will enjoy a discount of up to 30%-50% on books and documents displayed at Hai Ba Trung book street on its opening period.

Ha Huy Chien, director of the Book-Hue C&C Joint Stock Company said this is an open space for all people to read books, noting that his company has also invited two book companies to directly sell books to Hue readers at reasonable prices.

Japan helps improve flight control at Phu Quoc int'l airport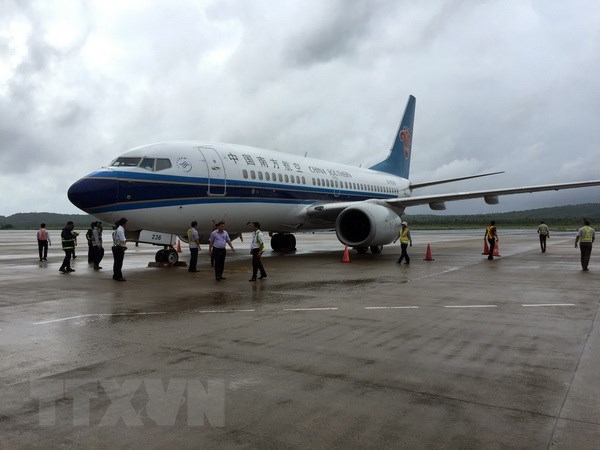 Phu Quoc international airport
The Vietnam Air Traffic Management Corporation (VATM) and Japan Radio Co. Ltd signed an agreement worth 200 million JPY (1.81 million USD) in non-refundable aid to provide, install, monitor and transfer multilateration (MLAT) technology at Phu Quoc international airport.

As part of the 2018 – 2019 project, the Japanese side will offer training courses to transfer technology and hold seminars on MLAT technology in Hanoi and Phu Quoc with staff from VATM, the Civil Authority of Vietnam and the Airports Corporation of Vietnam taking part.

Airports with high flight density in Europe, US, Japan, the Republic of Korea and Singapore have adopted MLAT technology.

MLAT technology is developed to accurately locate aircraft in ground stations, local terminal areas or a wider area that covers the larger surrounding airspace in any weather condition. It allows automation in processing information about flight activities and enhances the capacity of flight control at air traffic control stations.

Founded in 1915, Japan Radio Co. Ltd majors in wireless electronics for communications industry and provides solution-based services for infrastructure projects. In Asia, it has three branches in the Philippines, Taiwan (China) and Hanoi, Vietnam.

Japan Radio Co. Ltd's MLAT technology was piloted in Japan's Senda airport and lauded by the Japan Civil Aviation Bureau. It is expected to replace other MLAT systems in nine Japanese airports.

Overseas Vietnamese in Macau celebrate Reunification Day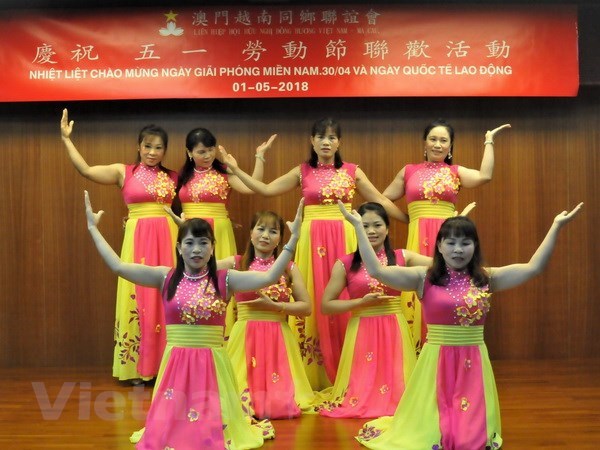 Art performance at the event
The Vietnamese Fellow-countrymen Association in the Macau Special Administrative Region of China on May 1 held a meeting to mark the 43rd anniversary of South Liberation and National Reunification Day (April 30) and 132nd International Labour Day (May 1).
Addressing the event, Nguyen Van Phong from the Vietnamese Consulate General in Hong Kong and Macau recalled the glorious milestones of the nation, especially the historic victory in the spring of 1975, which helped the Vietnamese army and people liberate the South and reunify the country.

Phong thanked the Macau administration for its support for the Vietnamese community in the region, hoping that it will continue to create favourable conditions for overseas Vietnamese (OVs) to do business and integrate into the local society.

He also praised OVs in Macau for their contributions to the homeland, calling on them to strictly follow the Vietnamese Party and State's policies and the law of the host locality, and continue contributing to the homeland in the coming time.

Speaking at the event, member of the Macau legislature Zheng Anting highly valued practical contributions made by Vietnamese expats in Macau to the locality's socio-economic development in recent years.

He expressed his hoped that Vietnamese guest workers in Macau will strictly abide by the local law and actively join social activities, thus promoting the friendship and cooperation between Macau and Vietnam.

Established in 2013, the Vietnamese Fellow-countrymen Association in Macau now has about 2,000 members.

Macau is home to over 20,000 Vietnamese people, mostly domestic workers and service staff at casinos. There are also several Vietnamese-run firms operating in tourism and services.

Asian innovators collaborate to boost social projects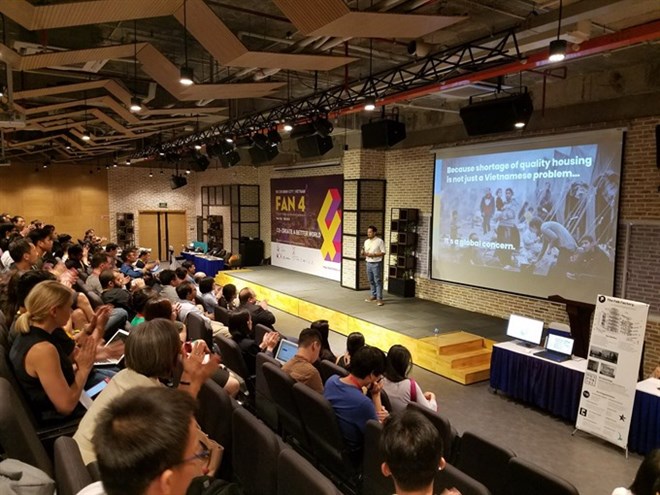 Hoang Mai Han, co-founder of the BIM Factory and the Fab Factory, speaks at the 4th Fablab Asia Network Conference (FAN 4) that opened yesterday in HCM City.
Innovators and researchers from Asian countries and territories are meeting to exchange experience and knowledge, and discuss collaboration opportunities at the 4th Fablab Asia Network Conference that opened in HCM City on May 2.

The three-day conference, titled "Co-create a better world", gives international participants opportunities to co-create solutions with local counterparts, as well as organisations, who seek to make an impact.

Teams will brainstorm and prototype hands-on solutions that address a challenge in the local context or improve on an existing solution.

Speakers with expertise in digital fabrication and innovation for social change will share and give demonstrations of international projects from Fablabs around the world.

Local and international participants would team up to co-create solutions and to boost socially meaningful projects for sustainable development issues such as clean water and sanitation, affordable and clean energy, waste treatment and environmental protection and other critical issues that are highly relevant to Vietnam, Tran Thi Thu Huong, assistant to the Minister of Science and Technology, said.

"The best value that FAN4 brings to the Vietnamese innovation eco-system, especially to young generations, is the culture of innovation to transform oneself and society.

"When individuals and groups gain knowledge, develop skills, and acquire new values as a result of learning and co-creating, they are equipped with tools and mindsets for creating lasting change in organisations, communities, and societies."

Fablabs need to connect with policy makers and entrepreneurs as they need support from governments and businesses to be able to attract more inventive people, empower more individuals from under-served communities, and turn ideas and technical solutions into value addition for society, she said.

"Only together in a healthy innovation eco-system can we co-create a better world towards the Sustainable Development Goals as FAN4 aims to."

A fab lab (fabrication laboratory) is a small-scale workshop offering digital fabrication.

Fablab, which began as an outreach project by MIT's Centre for Bits and Atoms in the US, is a creative and social place to empower a local community to test and innovate.

The Fablab Vietnam Network was established in 2016 to collaborate and share knowledge among fablabs, and includes Fablab Saigon, Fablab Danang and Fablab Hanoi.

The Fablab Asia Network Conference is a chance for Fabmakers to come and meet and expand the network and makerspace in Asia.
FAN 4, organised by the Fablab Vietnam Network and Saigon Innovation Hub, is expected to strengthen the network and improve FabLab Technology in Asia.

It is also a chance to promote common use of Asian makers in FabLab to solve common Asian problems and promote collaboration among Asian FabLabs and makers in Asia.

Trial held for former Dai Tin Bank leaders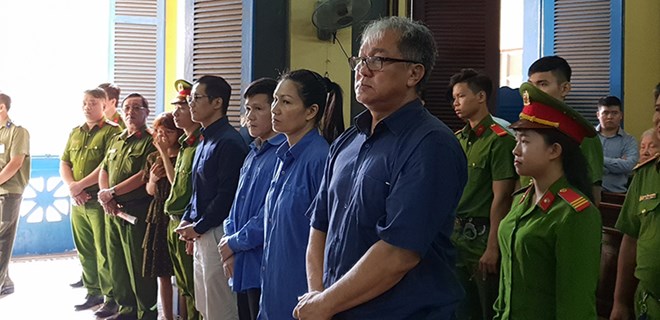 At the trial for former leaders of Dai Tin (Trust) Bank
The Ho Chi Minh City People's Court on May 2 opened the first trial for Hoang Van Toan, former chairman of the board of directors of Dai Tin (Trust) Bank – predecessor of the Vietnam Construction Bank (VNCB), Tran Son Nam, former general director of the bank and their accomplices.

Toan, Nam and other former officials of Dai Tin Bank, including Lam Hong Trinh (former vice general director), Ho Trong Thang (former head of the credit management department), Ngo Duc Tri (former vice general director), Tran Thi Hong Phuong (former accounting director), and Pham Thi Quynh Ngan (former head of the legal department), are charged with "violations of regulations on lending in the operation of credit organisations".

Earlier, in September 2016, the court held a hearing on the Pham Cong Danh, former chairman of the board of the VNCB and his accomplices for causing losses to the tune of more than 9 trillion VND (400 million USD) for the bank. At the same time, the court commenced criminal proceedings against the members of Dai Tin Bank's board of directors for violating lending regulations in the operation of credit institutions.

On the outset of 2017, Toan was arrested and then relevant officials were in turn prosecuted.

Earlier, Dai Tin Bank was called Rach Kien Agriculture Joint Stock Bank. In June 2010, the bank was allowed to increase its charter capital to 3 trillion VND (132 million USD), 85 percent of which was held by Hua Thi Phan - representative of Phu My shareholders. Phan was also a senior consultant for the bank. Danh was the representative of Thien Thanh shareholders, who bought Dai Tin Bank from Phu My shareholders and then changed the bank's name into the VNCB.

According to the indictment, before transferring the management right to Danh, Toan and his staff approved the credits of 650 billion VND (28.9 million USD) for Dai Hoang Phuong company and Thinh Quoc company, owned by Danh.

The loans were used to buy a land lot of over 5,000 square metres near Chi Lang stadium in Da Nang city. The lot, which was under the ownership of Danh's another company, was used as the collateral for the loans.

The bank incurred a loss of more than 470 billion VND (20.9 million USD) because of the two loans. Danh was responsible for compensating for the economic loss, which was announced at the first instance on September 9, 2016 and the second instance on January 24, 2017.

Tourists flock to Quang Ninh during four-day holidays
At the Asia Cuisine and Cultural Festival 2018 in Ha Long
The northern coastal province of Quang Ninh welcomed about 530,000 visitors during the four-day holidays from April 28 celebrating National Reunification Day (April 30) and May Day, up 26 percent year-on-year.

Ha Long city attracted the largest number of tourists, with about 81,115 holiday-maker exploring Ha Long Bay over the past four days. Up to 26,700 tourists visited the bay each day on April 29 and 30, according to the provincial Department of Tourism.

Vacationers also flocked to islands in the locality, especially Quan Lan-Minh Chau in Van Don district with around 60,000 tourists and Co To with about 20,000 visitors.

The border city of Mong Cai also lured about 50,000 tourists, with some 10,000 Chinese holiday-makers travelling through Mong Cai International Border Gate each day.

On April 28, a grand ceremony heralded the National Tourism Year 2018 hosted by Quang Ninh province and the Carnaval Ha Long programme, a banquet of music, light and art.

The carnaval is also the first event of the 2018 National Tourism Year 2018 themed "Ha Long-Heritage, Wonder, Friendly Destination."

Last year, Quang Ninh welcomed more than 10 million tourists, 4 million of them came from other countries. The province aims to attract over 12 million visitors this year, including 5 million foreigners.

Under the Overall Plan for Tourism Development in Quang Ninh, Quang Ninh strives to become an international tourism centre and a leading tourism destination in Vietnam with modern infrastructure and diverse, high quality and competitive tourism products.

By 2020, Quang Ninh aims to welcome 15-16 million tourists, including seven million foreigners, and rake in 30 trillion VND - 40 trillion VND (1.3 billion USD - 1.7 billion USD) in revenue. The tourism sector is expected to contribute 14-15 percent to the gross regional domestic product (GRDP).

With a range of stunning landscapes, clear turquoise sea and spectacular limestone pillars together with numerous tourism investment projects, Quang Ninh boasts huge potential to develop tourism.

The province has a coastline of more than 250 kilometres and over 2,000 islets, two-thirds of the total number in Vietnam. The spectacular stretch of coast connects the UNESCO-recognised World Heritage Site of Ha Long Bay with majestic natural scenery, Bai Tu Long Bay, Van Don and Co To islands and Tra Co beach with Cat Ba National Park in the northern port city of Hai Phong.

Along with the renowned Ha Long Bay, Quan Lan, Minh Chau, Ngoc Vung, Dai beaches in Van Don island district and Tra Co and Vinh Thuc in Mong Cai city have grown in stature among domestic and international tourists thanks to their breathtaking sea and coral reef.

Trees planted at national trig point in Ca Mau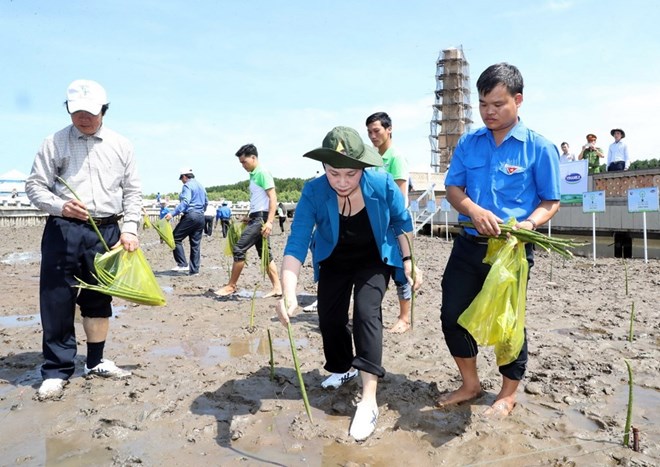 NA Chairwoman Nguyen Thi Kim Ngan plants trees at the national trig point.
A tree planting ceremony was held at the national trig point GPS 0001 in Dat Mui commune, Ngoc Hien district, the southernmost province of Ca Mau, on May 2, in the presence of Chairwoman of the National Assembly Nguyen Thi Kim Ngan.

The event, jointly held by the Vietnam Environment Administration under the Ministry of Natural Resources and Environment (MoNRE) and Vietnam Dairy Products JSC (Vinamilk), forms part of a programme to plant 1 billion trees launched by the company.

Addressing the ceremony, MoNRE Deputy Minister Vo Tuan Nhan said the programme aims to encourage different economic sectors to participate in environmental protection, especially in planting, managing and protecting trees, in order to improve air quality in cities and provinces.

The trees planted in Ca Mau province are expected to help prevent coastal erosion and handle consequences caused by natural resources in the Mekong Delta, which is the country's largest agricultural production centre.

Nearly 100,000 trees worth about 900 million VND (39,600 USD) were planted at the national trig point and several coastal areas, in an effort to deal with drought and saltwater intrusion in the locality.

Bui Thi Huong, Vinamilk CEO, said that through the tree planting programme, her company aims to join hands with the society to improve and protect the living environment.

On this occasion, NA Chairwoman Nguyen Thi Kim Ngan and leaders of Ca Mau province presented 66,000 glasses of milk valued at 450 million VND (19,800 USD) to more than 700 local students, together with 100 scholarships, each worth 1 million VND (44 USD), to students in difficult circumstances in the province.

Charity programme supports poor students in Ninh Binh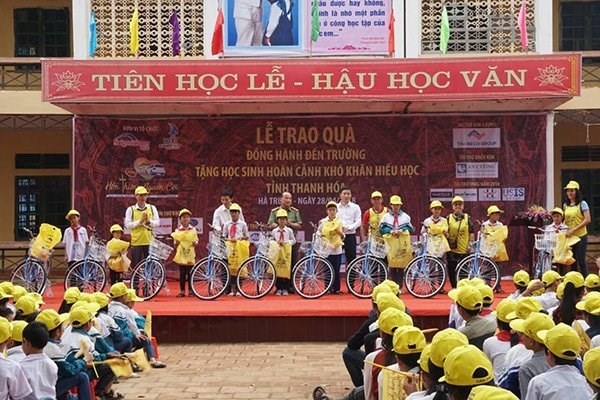 300 bicycles were presented to poor children in Hoa Lu district (Source: thesaigontimes.vn)
The Department of Education and Training of the Red River Delta province of Ninh Binh and Ho Chi Minh City's 2030 Business Club under the Saigon Times jointly held a charity caravan programme in Hoa Lu district on May 1 to raise funds for local students.

The programme, the 13th of its kind, drew the participation of representatives from more than 80 enterprises and a large number of local students and parents.

It was part of activities marking the 1050th founding anniversary of Dai Co Viet, the first centralized feudal state of Vietnam with its capital in Hoa Lu, Ninh Binh province.

At the event, the 2030 Business Club presented 300 bicycles and 1,000 gift packages to poor students with good academic performances in Hoa Lu district.

Phan Huong Giang, vice standing president of the club, said that the programme aims to support children in mountainous and remote areas, easing their difficulties and assisting them to pursue their dreams.

Tong Quang Thin, Vice Chairman of the provincial People's Committee, thanked the 2030 Business Club for their charitable activities in the province, saying that the gifts will help the students to overcome difficulties in their lives.

He also expressed his hope that the caravan programme will be expanded to other localities, thus giving a helping hand to poor students.

Traffic accident fatalities drop during four-day holiday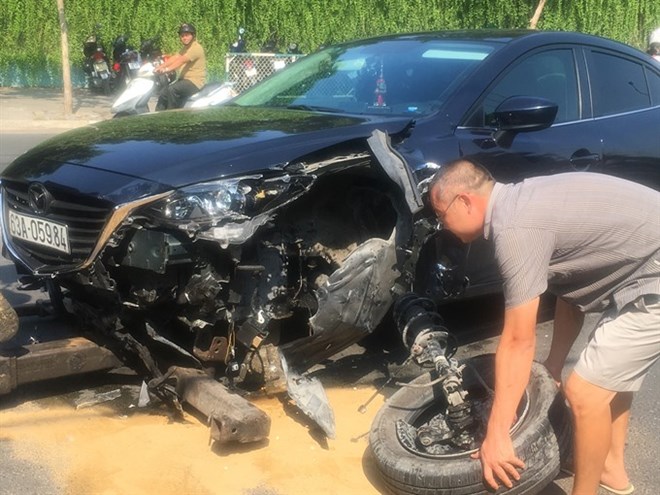 Two motorbike riders were severely injured in a traffic collision with a tire-exploded car when driving through Tan Hoa Canal, HCM City on May 1
The numbers of traffic accidents and fatalities during the four-day holiday from April 28-May 1 decreased remarkably from the same period last year, according to the Ministry of Public Security.

The ministry's office reported that 79 were killed and another 79 injured in 113 traffic accidents nationwide in the period, year-on-year decreases of 19 deaths (19.4 percent), and 12 accidents (9.6 percent).

Most of the accidents occurred on the nation's roads (112 cases with 78 deaths), with only one accident and one death related to the railway.

May 1 alone saw 37 accidents, killing 27 and injuring 33.

Khuat Viet Hung, Vice Chairman of the National Traffic Safety Committee, noted that the reduction is remarkable in the context of surging traffic.

The committee said the main reason for the accidents was drunk driving, speeding and driving without helmets or in the wrong lane. The majority of those who died were motorbike drivers.

The committee also noted serious congestion on a number of national highways and particularly the gateways to Hanoi and Ho Chi Minh City on the first and last days of the holiday as city folks left and returned to the cities.

It received more than 140 phone calls and messages from citizens to complain mostly about overcrowded and overpriced coaches running from Hanoi to other provinces like Thanh Hoa, Nghe An, Ninh Binh, and Yen Bai and vice versa.

The traffic police forces nationwide reported to have dealt with 25,904 traffic law violations during the holiday, levied fines of up to 13.9 billion VND (619,500 USD) and revoked 872 driving licences.

Tourists crowd Hanoi's places of interest during four-day holiday
Visitors to the Temple of Literature in Hanoi
Hanoi recorded a surge in tourist arrivals during the National Reunification (April 30) and May Day (May 1) holidays starting on April 28, according to the municipal Department of Tourism.

The capital city welcomed nearly 318,000 visitors during the four-day holiday, up 10 percent from the same period of 2017. Nearly 66,000 foreigners and 252,000 domestic tourists came to Hanoi, respectively rising by 20 percent and 7 percent.

Tourism generated 904 billion VND (39.4 million USD) in revenue for Hanoi during the holiday, up 8 percent year on year, the Tourism Department said.

Popular attractions included the Temple of Literature, the Imperial Citadel of Thang Long, Ngoc Son Temple, Ho Chi Minh Mausoleum, Huong Pagoda, Khoang Xanh – Suoi Tien and Ao Vua tourist sites, and Ba Vi National Park.

Multiple activities were also held to serve tourists at places of interest such as the re-enactment of a market of ethnic people in mountainous Son La province at the Culture and Tourism Village of Vietnamese Ethnic Groups, martial arts and folk arts performances at the Imperial Citadel of Thang Long, and folk games at the Vietnam Museum of Ethnology.

Meanwhile, the walking space around Hoan Kiem Lake and the neighbouring area was also extended to last from 7pm of April 27 through May 1, instead of only in the evening of Fridays and the weekend as usual.

Hotels in Hanoi also reported high occupancy rates, averaging about 63.5 percent at one- to five-star hotels. The countries with most tourists staying in the city during the holiday were China, the Republic of Korea, Japan, the UK, Germany, and France.