Vietnam contributes to climate change response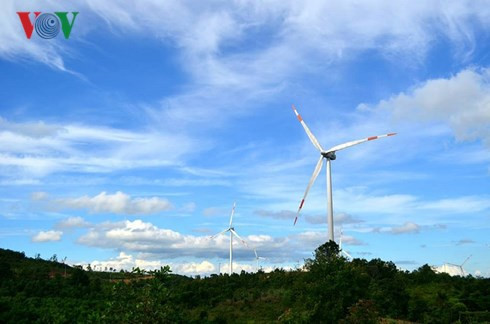 The Asia-Europe Meeting (ASEM) conference on climate change response toward sustainability which opened in Can Tho city on June 18 is of great importance for Vietnam as the country is accelerating the implementation of the Paris Agreement and Agenda 20 and Agenda 30 on Climate Change.
The three-day event shows the global efforts of Vietnam and its contributions to ASEM and creates the conditions for its Mekong Delta region to take the advantage of the support, assistance and cooperation of Asia-Europe partners in climate change adaptation and sustainable development.
Vietnam's initiative to organize the conference has been supported by a number of countries including Australia, Denmark, Myanmar, Finland, and Italy. The event is one of the most important inter-regional meetings on climate change hosted by Vietnam in the framework of ASEM 2018.
The ASEM conference provides a forum for Vietnam to gain experience and boost cooperation in climate change response with ASEM member economies.
On the table for discussion are Agenda 2030 on Sustainable Development, the Paris Agreement on Climate Change, solutions to climate change, opportunities for sustainable growth, shifting to a low-carbon economy, funding for climate change response and development, and climate change response in the context of the 4th industrial revolution.
ASEM member economies will discuss lessons and experience in natural disaster response, sustainable water management, renewable energy, clean technology, and climate-change-response-agriculture.
Delegates will hold talks on the participation of stakeholders such as policy makers, enterprises, local administrations, funding organizations, socio-economic organizations, and foreign partners.
They have agreed on the need to strengthen Asia-Europe cooperation in climate change through technology transfer, networking, and a shared evaluation system.
Vietnam is one of the countries hardest hit by climate change. The Mekong River Delta is one of the world's three deltas most vulnerable to sea level rise. Climate change is seriously threatening Vietnam's food security and agriculture development.
In recent years, the Mekong River Delta and Can Tho city in particular have implemented several solutions and received foreign support to respond to climate change. The conference creates an opportunity for natural resource and environment experts to share and gain experience in climate change response, renewable energy development, sustainable water resource management, and resource mobilization.
Volunteers join hands for trash-free Ha Long Bay
Over 100 volunteers have joined hands to collect rubbish along beaches in Ha Long Bay, a UNESCO Heritage Site in the northern Vietnamese province of Quang Ninh, as part of a program to turn the bay into a green and garbage-free tourist destination.
​
The management board of Ha Long Bay coordinated with the International Union for Conservation of Nature (IUCN) and the Center for Supporting Green Development (GreenHub) to organize the trash collection event this week.
This is the fourth time the program has been held since it was first initiated in June 2016, aimed at developing a green and rubbish-free Ha Long Bay.
This year's event was attended by more than 100 volunteers who are representatives of local yacht companies and tourist firms, university students and lecturers of tourism and hospitality, members of non-governmental organizations, and experts from the Ha Long Bay management board.
​
It was also part of a series of activities to mark the 2018 World Environment Day under the theme of reducing plastic waste.
The volunteers were divided into two groups to collect trash at Coc Cheo and Bang Ang Beaches stretching a total length of 200 meters and were able to gather about 741 kilograms of garbage.
Jake Brunner, program coordinator of IUCN Vietnam, believed that the goal to turn Ha Long Bay into a green tourist destination is achievable as long as local authorities, businesses, and international organizations keep contributing to the effort.
According to Nguyen Huyen Anh, deputy head of the Ha Long Bay management board, over 2,000 metric tons of trash was collected along beaches in the bay.
The board and competent authorities have been focusing on protecting the environment at the destination and minimizing the negative impacts of tourism on the UNESCO World Heritage Site, Anh remarked.
"We have required all tourist boats to be equipped with onboard recycle bins. Those boats that are caught dumping rubbish into the water will be sternly punished," she stated.
Dien Bien police raze 2 drug trafficking rings in 3 hours
Police of northern Dien Bien province have busted two drug trafficking rings, arresting three suspects and seizing nearly 1.7kg of heroin.
Ho A Dia Dien Bien police in coordination with the Anti-Drug Enforcement Team (Dien Bien Customs Department) caught red handed Ho A Dia (born in 1984 and residing in Muong Pon commune, Dien Bien district), for transporting five cakes of heroin at 6pm on June 17.
Lo Van Son and Luong Van Minh Three hours later, they successfully razed another drug trafficking ring, arresting Lo Van Son (born in 1975 and residing in Ang Cang commune, Muong Anh district) and Luong Van Minh (born in 1984 and residing in Muong Ang town), who were in the process of smuggling 37.99gram of heroin.
These men used murder weapons to fight against functional forces to escape, but failed. Police captured the suspects together with exhibits.
Both cases are under investigation.
​
'Copyright knights' volunteer to fight World Cup piracy in Vietnam
With the 2018 FIFA World Cup matches illegally streamed on different Internet platforms in Vietnam, infringing the copyrights of Vietnam Television, a group of 'knights' have dedicated their time and efforts to help the state broadcaster tackle piracy.
VTV is the exclusive telecast right holder for all 64 matches of Russia 2018 in Vietnam. An undisclosed deal entitles the state broadcaster to the rights of airing the matches on all platforms, from TV and radio to the Internet.
VTV also allows some local partners such as HTV and Viettel TV to share its telecast rights on their own platforms.
But in just three days since the World Cup opening on June 14, the national television has detected more than 700 cases of telecast right violations of the football fiesta on the Internet, according to Lao Dong (Labor) newspaper.
VTV has asked a number of law firms specializing in copyright to take on the issue, whereas some local fans have volunteered to find and report illegal broadcasters of the World Cup matches to the genuine copyright holder.
According to Phan Vu Tuan, head of the Phan Law Vietnam law firm, there are currently three main forms of World Cup piracy in Vietnam.
The most common and also most complicated form involves users downloading software programs for mobiles and computers that allow them to stream international television programs for free.
The second type of copyright pirates is websites that illegally relay matches broadcast on VTV and Viettel TV. Some 28 websites employed this tactic to pirate the broadcast of the tournament's Russia - Saudi Arabia opener, according to Phan Law Vietnam.
The last method is to illegally live-stream the World Cup matches from VTV via Facebook and YouTube, disguising as VTV affiliates.
Some 100 different accounts were found streaming the Russia - Saudi Arabia game, only minutes into the opening match where the hosts claimed a 5-0 win.
Many Facebook accounts even live-streamed the entire matches, including VTV comment sessions before and after the games.
VTV said it had managed to block some of the violations two to three minutes after detection, but many websites would only change into other IP addresses to continue their copyright infringement, according to Lao Dong.
For instance, the number of Facebook and Youtube accounts illegally live-streaming the Portugal - Spain clash was much bigger than those airing the opening game without permission.
​
Lao Dong said the widespread piracy could lead to the worst consequence, with FIFA suspending all telecast rights for Russia 2018 in Vietnam.
In 2017, Vietnam Cable Television, or VTVcab, was forced to terminate live broadcasts of the UEFA Champions League due to continued copyright infringement from local websites and TV stations.
"It is very unlikely we will be able to obtain and maintain the rights to broadcast such major international events as the World Cup if blatantly copyright infringement remains rampant," Tuan asserted.
A group of local football lovers did not want to see FIFA bans the World Cup from being officially broadcast in the country, and have emerged themselves as 'copyright knights,' working voluntarily to help VTV combat violations.
The team originally consisted of only 11 members, who work for paid television companies or manage TV-themed social media pages and forums, according to tech news website ICTNews.
As of Saturday, the group expanded into 23 members, who would 'scour' the Internet for illegal broadcast during every live matches.
When detecting violations, the group members will report to Google and Facebook or VTV and HTV for intervention.
Their efforts to prevent World Cup piracy have been proven effective, according to ICTNews.
According to a founding member, illegal live-stream sessions of Russia 2018 matches on YouTube and Facebook started to reduce significantly from Saturday.
"We only found a few violators, whereas the number of infringements was too many to count on the first days of the tournaments," he said.
"But we will still have to work actively to protect the World Cup copyright [in Vietnam]," he added.
A lot of viewers have also sent links of websites or platforms that infringed the World Cup copyright to the VTV official Facebook page.
Over 200 fans have so far reported around 700 violations to VTV, with the state broadcaster already handling 300 of them.
VTV has also called on cooperation from the Ministry of Information and Communications to help fight against the World Cup piracy on the Internet.
Project helps improve food security for women in rural areas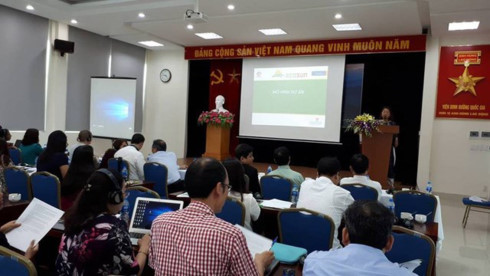 Reducing food shortages and malnutrition in the northern provinces of Lao Cai, Lai Chau and Ha Giang is the main goal of a project sponsored by the International Development Research Centre (IDRC) of Canada.
The project has been carried out in the three localities from November 2015 to June 2018, heard a conference in Hanoi on June 18.
A representative from the National Institute of Nutrition under the Ministry of Health said the project aims to build a supply chain meeting the standards of the institute to address food safety barriers for the target populations, especially mothers and children, in the aforesaid provinces.
After nearly three years of implementation, the project has built a system of 13 consulting desks on child raising in the localities, opened training courses on safe agricultural practices for needy women and provided online courses on food security.
Over 1,600 children under two years old in nine communes along with more than 2,500 children in 10 kindergartens and poor women with children have benefited from the project.
The ratio of underweight children has decreased remarkably from 17.2% to 13.9% while that of wasted ones has dropped from 7.6% to 3.4%.
According to the National Institute of Nutrition, besides the aforesaid outcomes, the implementation of the project still meets some challenges in approaching public-private partnership on nutrition.
It remains difficult to access to areas where ethnic minority people inhabit and provide safe materials for food workshops.
Prime Minister Nguyen Xuan Phuc has recently issued a National Action Programme on Zero Hunger, aiming to ensure enough food and nutrition for all citizens.
The programme is part of the United Nations Sustainable Development Goal No 2 which focuses on sustainable solutions to eradicate hunger in all its forms by 2030 and to achieve food security.
The programme prioritises the reduction of malnutrition among children under two by 2025.
More specifically, a target has been set to reduce the ratio of children under two who are a low height for their age (stunted) to less than 20% across most of the country, and 25% for children in mountainous areas in the northern and Central Highland regions.
The target for children under two who are a low weight for their height or a low weight for their age has been set at below 5%.
Association contributes to boosting Vietnam-Switzerland ties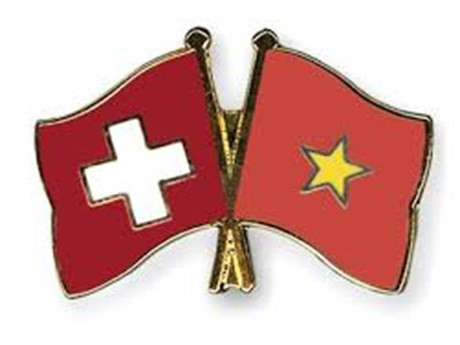 Under the sponsorship of the Switzerland-Vietnam Association (SVA), Binh Minh School, the first Vietnamese language teaching school in Switzerland, was established in 2017.
Binh Minh school is one of various achievements recorded by the association during 2017-2018, reported SVA President Anjuska Weil at the association's annual meeting last weekend.
The school has been opened for children of Vietnamese origin in Zurich city and its adjacent areas every Saturday morning.
Anjuska Weil expressed her hope that the school will contribute to preserving Vietnamese language and culture among young people of Vietnamese origin in the country.
Besides, the association has implemented exchanges and charitable programmes, with the most noteworthy being a three-week trip to Vietnam by eight of its members in October 2017.
During the visit, the SVA members presented US$3,000 to the elderly in difficult circumstances in Hue city, the central province of Thua Thien-Hue, said the President.
In November 2017, the association organised the "Solidarity Day" to raise funds for victims of Agent Orange (AO)/dioxin and natural disasters in Vietnam, she added.
The SVA has joined hands with the Vietnam les Enfants de la Dioxin organisation based in Paris to launch many projects in support of Vietnamese AO victims, especially children.
The association has also coordinated with the Vietnamese Embassy in Switzerland in an array of friendship and community-based activities.
Established in 1992, the association brings together hundreds of Swiss friends of different generations, who are interested in Vietnam.
Da Nang: project hopes to revive ancient coastal villages
Son Tra district in the central city of Da Nang has almost completed research and preparations for a project to bring community arts into living space and preserve ancient coastal villages.
The project has its origin in the idea of local famous photographer Nguyen Van My, also known as My Dung, a member of the Vietnam Association of Photographic Artists.
After receiving permission of the municipal People's Committee, the district began studying and surveying the target area, which covers An Tan and An Don coastal villages in the district's An Hai Bac ward with a combined area of 5.2ha.
Based on the proposal of photographer Nguyen Van My, the project is seeking an appropriate solution to preserve the status quo of the two villages besides the Han river, where the special architectural characteristics of traditional Vietnamese villages are still kept almost intact.
Such interesting features include communal houses, old wells, small alleys, banyan trees, temples, and hundreds-year-old houses.
Vo Thi Phuong, head of the Son Tra District Culture and Information Office, said the execution of the project will be divided into two stages, with the emphasis on ensuring the harmonious combination between the essence of the traditional culture and modernity.
She remarked the preservation work will help preserve the traditional Vietnamese coastal culture, diversify local tourism products, and enhance the living conditions and livelihoods of residents living there as well.
Appreciating this idea, Tran Chi Cuong, Deputy Director of the municipal Tourism Department, stated that the villages will become part of a chain of tourism products, and connecting Tran Hung Dao and Ngo Quyen streets to form a walking route linking with Bach Dang street.
While supporting the project, 60-year-old Hoang Thi The, a local inhabitant in An Don village, said she hopes it will also help local residents get better incomes besides providing a new attractions for both residents and visitors.
To realise the initiative, Son Tra district authorities have coordinated with photographer Nguyen Van My and authorised offices to devise plans, survey existing houses, cultural and historical relic sites in the villages, as well as the distinctive cultural identities and the lifestyles of villagers.
The Son Tra District Culture and Information Office said that it had basically completed the collection of locals' opinions.
This year, the district plans to build 800m of roads in the villages and seek investors to carry out the project.
Once completed, the project is expected to lure more tourists from both inside and outside the country to Son Tra district in particular and Da Nang city in general.
Da Nang is a popular tourist destination in central Vietnam. The online marketplace and hospitality service Airbnb announced a list of the world's top 10 destinations for the 2018, in which Da Nang ranked fifth in booking surges of up to 255 percent.
According to the municipal Department of Tourism, the number of visitors to the central coastal city is increasing at annual average rate of 20.06 percent in the 2013-2017 period.
In 2017, the city welcomed 6.6 million tourists, 2.1 times higher than the figure in 2013. The tourism industry generated 186,770 jobs in 2017 and grossed over 19.5 trillion VND (854.1 million USD) in revenues, 2.5-fold increase from 2013.
This year, the city was ranked second in the list of the 10 most popular destinations among solo or couple travelers, according to the Republic of Korea's Ticket Monster Inc.
The website said people who plan to travel abroad with family members chose Da Nang as the most popular destination.
The city is also the second-most popular destination among couple of travelers, followed by Bangkok (Thailand) and Guam (the US), it said.
According to the Vietnam National Administration of Tourism, Da Nang was said to be the best place to live in Vietnam with many world-recognised records.
The US's New York Times listed Da Nang among 52 places to go in 2015. The city was recognised as one of the world's 20 low-carbon cities at the 44th APEC Meeting on Energy in the US in 2012.
In addition, Da Nang International Airport was ranked third among the best airports in the world in 2014, according to a survey by Dragon Air.
President commends disadvantaged students with high academic results
President Tran Dai Quang has extolled 70 underprivileged students for their efforts to overcome a range of difficulties to achieve high academic results for many years.
At a meeting in Hanoi on June 18 with the students from 14 cities and provinces across the country, President Quang mentioned the fact that nearly 1.5 million out of 26 million children in Vietnam are still encountering difficulties such as orphanage, disabilities or early labour, while over 2.1 million kids are likely to fall into special circumstances and need attentions from the social community.
According to the President, in order to increase protection, education and care for children, especially disadvantaged kids, it is necessary to raise public awareness of the issue and provide children with self-protection skills while condemning and strictly handling violence against children.
He emphasized the need to enhance efficiency of State management, responsibility of families and the entire social's engagement in protecting, caring for and educating children, particularly those from disadvantaged, ethnic minority, remote and isolated areas.
The President suggested making proper land use plans to build more entertainment parks and promote culture, sports and art activities for children.
He asked the Ministry of Labour, Invalids and Social Affairs and relevant ministries and agencies to continue implementing effectively the 11th-tenure Politburo's Directive No. 20-CT/TW on strengthening the Party's leadership on caring for, educating and protecting children.
The meeting took place on the occasion of the action month for children themed "For children's safe and healthy living" which was launched in the northern province of Phu Tho on May 27.
A series of events to support children in need have been held during the action month such as organising entertainment activities, providing free medical checkups and scholarships for children.
The National Fund for Vietnamese Children will allocate more than 14 billion VND (616,000 USD) for activities to support about 5,000 children from difficult backgrounds across the country.
The action month aims to raise public awareness of a wide range of child-related issues through a number of messages, including "for children's safe and healthy living", "safe and healthy summer for children", "summer without child drowning", "listen to children with heart, protect children with actions", "calling 111 to report any acts of violence against children and child abuse", and "using social media for the safe and healthy life of children"
Can Tho city reels from dengue outbreak
The Department of Health of the Mekong Delta city of Can Tho said there have been 213 cases of dengue fever in the city this year and 60 hotspots.
Eighty eight percent of the victims were people aged under 15 years, according to the department.
Thach Minh Duc, deputy head of the dengue fever division at the Can Tho Children's Hospital, said: "The hospital received 200 patients this month. The disease is expected to spread further."
The downtown area is among the worst affected, with Ninh Kieu district accounting for 25 cases and O Mon for 32, he said.
The department said the southern region is severely affected in the rainy season. There have been four deaths in the country in the first six months out of 20,552 cases.
In Can Tho, the number of cases has decreased by 41.4% this year, according to the department.
Huynh Minh Truc, Director of the city's Preventive Medicine Centre, said unhygienic living conditions are the major cause for the spread of dengue in Can Tho and its neighbouring areas.
Besides, local authorities do not educate or warn the public about it, he said.
The city has failed to clean up hotspots like vacant lands where wastewater stagnates, he said.
The department has urged health authorities in other cities and provinces to carry out prevention activities on ASEAN Dengue Day, June 15.
Can Tho authorities plan to set up teams of health workers who will supervise activities to combat the disease in key areas together with their counterparts from Mekong Delta provinces.
It includes campaigns to destroy mosquitoes and their larvae especially in hotspots.
Nguyen Trung Nghia, deputy director of the department, said: "We are focusing on completely clearing infection hotspots of dengue-causing mosquitoes."
Quang Ninh police seize 72 bricks of heroin in drug ring bust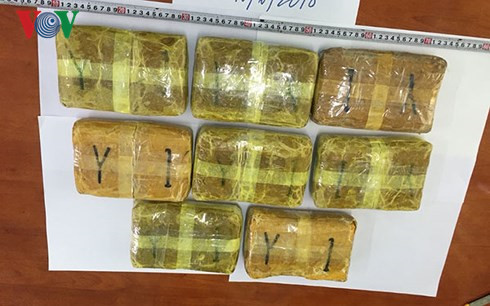 Police in the northern province of QuangNinh have busted a drug trafficking ring, arrested suspects and seized 72 bricks of heroin (equivalent to 23.76 kg).
Chairman of QuangNinh People's Committee Nguyen Duc Long has praised the five police teams who successfully uncovered the trafficking ring operating in Tra Co, MongCai city on June 16 and granted them a reward worth VND50 million.
Mr Long acknowledged the efforts and courage of the police in uncovering the drug trafficking ring, who illegally transported a huge amount of drugs.
Local authorities asked the relevant agencies to co-ordinate with the Ministry of Public Security and police at central and grassroots levels to continue apprehending suspects involved in the drug ring.
Earlier, QuangNinh police also stopped and examined two suspects and their car on National Highway 18 in Ha Long city. The police discovered bricks of heroin had been concealed within car, seizing 100 bricks of heroin in total.
Exhibition promotes Vietnam – China cultural industry cooperation
The National Library of Vietnam on June 18 opened an exhibition on cultural products of China's Nanjing city and a seminar on cultural traditions and the creative industry.
Speaking at the opening ceremony, Kieu Thuy Nga, director of the library, said Vietnam and China are close neighbours, sharing a long history of cultural exchanges and cultural similarities.
She recalled that in November last year, on the occasion of Chinese President Xi Jinping's visit to Vietnam, the two countries signed a memorandum of understanding on cooperation in cultural industry.
The exhibition and seminar are activities in realisation of the pact, she added.
The exhibition featured 50 products bearing both traditional and modern cultural traits of Nanjing, helping Vietnamese understand more about Chinese cultural values.
Charge d'affaires of the Chinese Embassy in Vietnam Yin Hai Hong said China's cultural industry has thrived in recent year, with its total value contributing 4.5% to the national GDP in 2016.
In this field, Nanjing has done a good job in optimizing its rich cultural heritage, Yin said, noting that a series of supporting policies have helped stimulate cultural creativity in combination with traditional cultural values, hence the establishment of many outstanding businesses in the field.
The exhibition and the seminar were said to create an opportunity for Vietnamese and Chinese experts to discuss and exchange opinions in search of new development path for the cultural industry.