Việt Nam GDP to grow by 6.6% in 2018: ICAEW
HÀ NỘI – Việt Nam's gross domestic product (GDP) is expected to grow 6.6 per cent in 2018, down slightly from 6.8 per cent last year.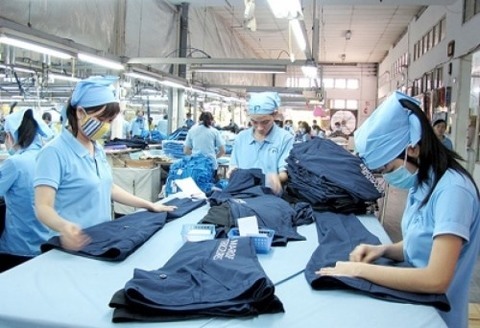 Việt Nam's gross domestic product (GDP) is expected to grow 6.6 per cent in 2018, down slightly from 6.8 per cent last year.– Photo vietnamnet.vn
The forecast was made by the Institute of Chartered Accountants in England and Wales (ICAEW), who organised a seminar on economic insight for Southeast Asia in Hà Nội on Wednesday.
Growth in the region is forecast to come in at 4.9 per cent from 5.3 per cent last year, as a result of moderate export growth across the region from the sharp acceleration last year.
Unlike the US and Europe, Asia had a promising start this year, with Southeast Asia economies expanding 5.2 per cent year-on-year, slightly softer than the 5.3 per cent in the previous quarter.
In Việt Nam, economic growth eased back in the first quarter, to 7.4 per cent year-on-year, following a stellar end to last year.
However, the quarterly result was still the strongest Q1 outcome in a decade driven by ongoing strength in the manufacturing sector, solid service sector activity and improving agriculture output.
Mark Billington, ICAEW regional director for Southeast Asian, said: "Although for Việt Nam external demand is expected to moderate, domestic demand is forecast to strengthen in 2018, driven by solid foreign direct investment inflows, buoyant consumer spending and expansionary monetary policy conditions."
In 2019-20, we expect growth to ease back slightly to around 6.3 per cent from our forecast of 6.6 per cent this year amid a less expansionary monetary policy and a maturing of the global trade cycle," he added.
Monetary conditions will also remain supportive of domestic demand.
In July last year, the central bank lowered its rediscount and refinancing rate to 4.25 per cent and 6.25 per cent respectively.
The increase in private credit will also encourage household spending.
The State Bank of Việt Nam aims to achieve credit growth of 17 per cent this year after bank lending increased by 18.2 per cent last year.
However, this rapid expansion of lending does raise risks to financial stability and inflation.
Indeed, while headline inflation has so far been below the government's 4 per cent target this year, inflation is expected to rise to an average of 3.9 per cent this year as food prices exert less of a drag.
But there is a risk that price pressures pick up more significantly. In this event policy makers will either need to accept lower growth rates or take a chance on inflation.
Separately, rising US-China trade frictions have increased the risks of a "bad case" trade war scenario.
As a small open economy heavily dependent on external trade, an increase in protectionism and slower global trade would have significant knock-on effects for Việt Nam, even if it is not the direct target of increased tariffs. Its dependence on foreign investor flows also make it vulnerable to changing global sentiment, attendees heard at the seminar.
Nonetheless, it is more likely that tariff imposition will be contained and greater intra-regional trade and the increase in domestic demand's contribution to GDP will likely protect Asia's growth to some extent.
Commenting generally on the region, Sian Fenner, ICAEW Economic Advisor and Oxford Economics Lead Asia Economist, said: "Manufacturing Purchasing Managers Index (PMI) and recent trade data all point to a more moderate growth in the region going forward. This is consistent with our view that export growth across the region will ease from 2017's performance, reflecting softer Chinese import demand and normalisation in the global electronics cycle".
We forecast moderate easing in Southeast Asia's GDP growth to 4.9 per cent in 2018. The slowdown is expected to be broad-based, with only Indonesia growing faster than 2017, she said.