HCM City, Hanoi Binh Duong, Bac Ninh compete for Apple's investment
Soon after the news that Apple plans to build a $1 billion Asia-focused database center in Vietnam was released, the local authorities of HCM City, Binh Duong and Bac Ninh provinces all expressed hope that the center would be set in their localities.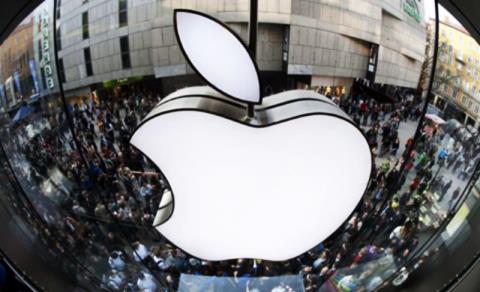 "We are ready": HCM City


Nguyen Van Hung, deputy director of the HCM City Planning and Investment Department, said the city sent a delegation of high-ranking officials to the US where they had meetings with Apple.

However, Hung declined to give detailed information about the working session. He just affirmed that HCM City welcomes high-technology projects.

Meanwhile, Le Hoai Quoc, head of the HCM City High-technology Park Management Board, said the board also had a meeting with Apple's representative the year before.

"The city is willing to introduce to Apple the most advantageous places for its investment projects," Quoc said. "However, it seems that they have chosen Hanoi."

Binh Duong looks forward to project

Tran Thanh Liem, deputy chair of the Binh Duong provincial People's Committee, said Binh Duong hopes Apple would choose the province for the project development, while giving attractive offer.

Liem said if Apple chooses Binh Duong, it would be able to enjoy the highest possible investment incentives designed for high-technology projects.

"Binh Duong can offer favorable conditions to the investor to develop the project. It has open mechanism, attractive policies and the best infrastructure," he said.

"Binh Duong is located in an advantageous position, which is very near HCM City. It takes only 30 minutes to drive from Tan Son Nhat Airport to Binh Duong province. The conditions here are in no way inferior to that in Bac Ninh and Bac Giang," Liem said.

Liem did not give a direct answer to the question if the weak supporting industries in the locality would discourage the US investor, but said: "No other area develops high technologies like in Binh Duong."

He emphasized that Binh Duong is the locality where most Japanese enterprises in supporting industries gather.

Bac Ninh cherishes hope

Nguyen Huu Thanh, deputy chair of Bac Ninh provincial People's Committee, affirmed that Bac Ninh would be a good choice for Apple because it has attracted a lot of high-tech projects, including ones developed by Samsung.

While affirming that Bac Ninh wants to have Apple's project, Thanh said the investment incentives will be defined after the local authorities have better knowledge about the project.

However, he said Bac Ninh can offer additional investment incentives. Besides the incentives given by the government, Apple could enjoy incentives to be given by local authorities.