Why has Vietnam Airlines never been considered a national brand?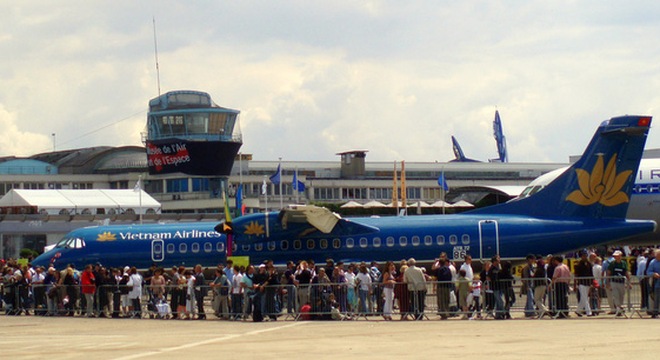 "You are proud of your coffee, but the worst cup of coffee I've ever drunk was in Vietnam. You are proud of your rice, but the worst meal I've eaten was served by Vietnam Airlines", a foreign expert on branding commented.
The national carrier of Vietnam – Vietnam Airlines – has received complaints from many domestic passengers for the attitude of the flight attendants or the postponement or cancellation of flights.
For the first time, at a workshop on national brands, Vietnam Airlines contributed to deteriorating the image of Vietnam in the eyes of a foreign businessman, an expert in the field of branding.
"When it comes to Vietnam, foreigners will relate to Trung Nguyen coffee, Vietnam Airlines, the conical hat and the ao dai...," said Samir Dixit, Director of the Asia Pacific region of Brand Finance began his story.
Speaking of Vietnam Airlines, he bluntly criticized Vietnam Airlines' website as the "worst site".
Not only mentioning flight delays, Dixit said he could not choose the seat he liked or the food he wanted on the website of Vietnam Airlines.
This is a very bad site, with very few conveniences for passengers, although Vietnam Airlines is a strong national brand, he said.
When it comes to national brand, the brand has to represent the customer's respect and commitment to the quality of products/services. Which brands of Vietnam can do this?
The list of corporations with products of the national brands products of Vietnam in the "Vietnam Value" program is published every two years.
For four times now, Vietnam Airlines was mentioned only once and the brand story of Vietnam Airlines was "not smooth".
Do Thang Hai - Deputy Minister of Industry and Trade – said Vietnam Airlines failed to achieve the national brand title in the first time of selection in 2008. In the second time in 2010, Vietnam Airlines was selected but there were some problems associated with service quality, so Vietnam Airlines was not listed among the 63 national brands of Vietnam, Hai said.